How to tag a Company Page on LinkedIn Posts
To mention a Company Page on LinkedIn, type @ and then write the username of the targeted LinkedIn Company Page. The most crucial point here is that tagging a Company page differs from using hashtags. For example, if you want to tag a Company page, first type @. Then enter the company's username and select it from the list as it is shown in the example below: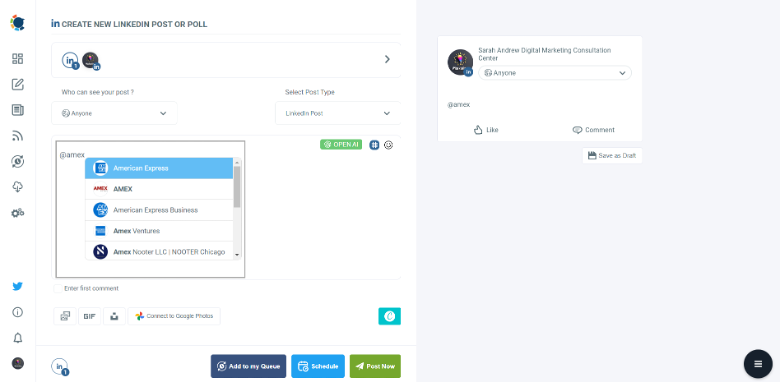 If you try to use the URL of the company page with @, it won't work. You will see different results like this: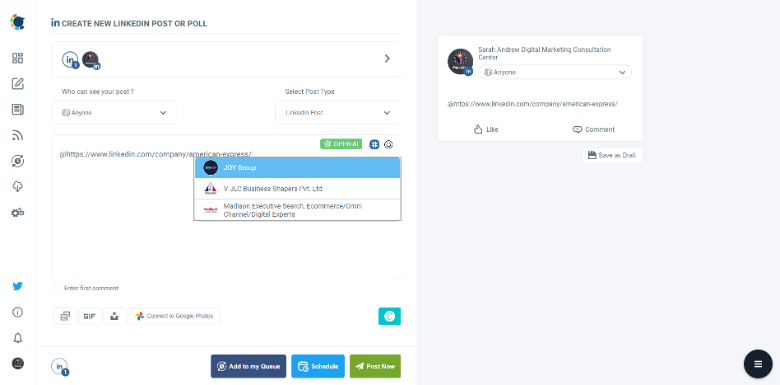 Also, using hashtags (#) with usernames or URLs won't work like tagging. If you use the username of a company with hashtags (#), it doesn't send notifications to this company and its followers. Only people who follow that hashtag will see your post. But if you tag this company page, the company and its followers will be notified when you publish your post.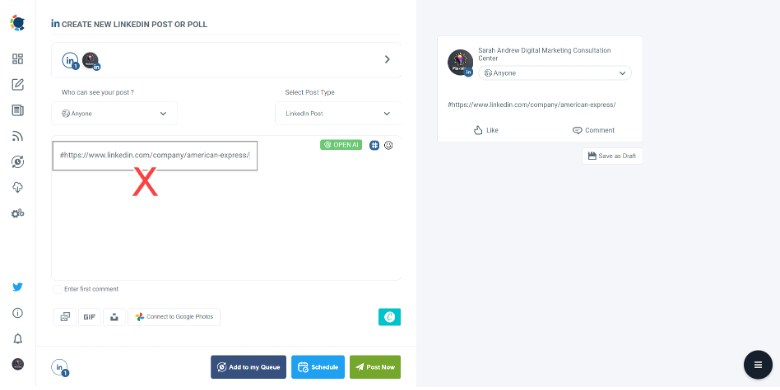 Tagging a company page in your LinkedIn post increases the visibility of your LinkedIn posts.
On Circleboom, you can also identify the best times to share your posts. So, you can tag your company page and schedule your LinkedIn post at the best time and get the maximum impressions and engagement!