Whitelisting Twitter Followers
For those who want to exclude some profiles from your search results, we developed the whitelist module and embedded it into all Circleboom Twitter's tools. You can include them by using filters on top of the grid in each Circle module.
Step 1: Let's say you're on "Menu > Circle > Lost Focus." The green buttons on the right corner are add to whitelist buttons and they work individually.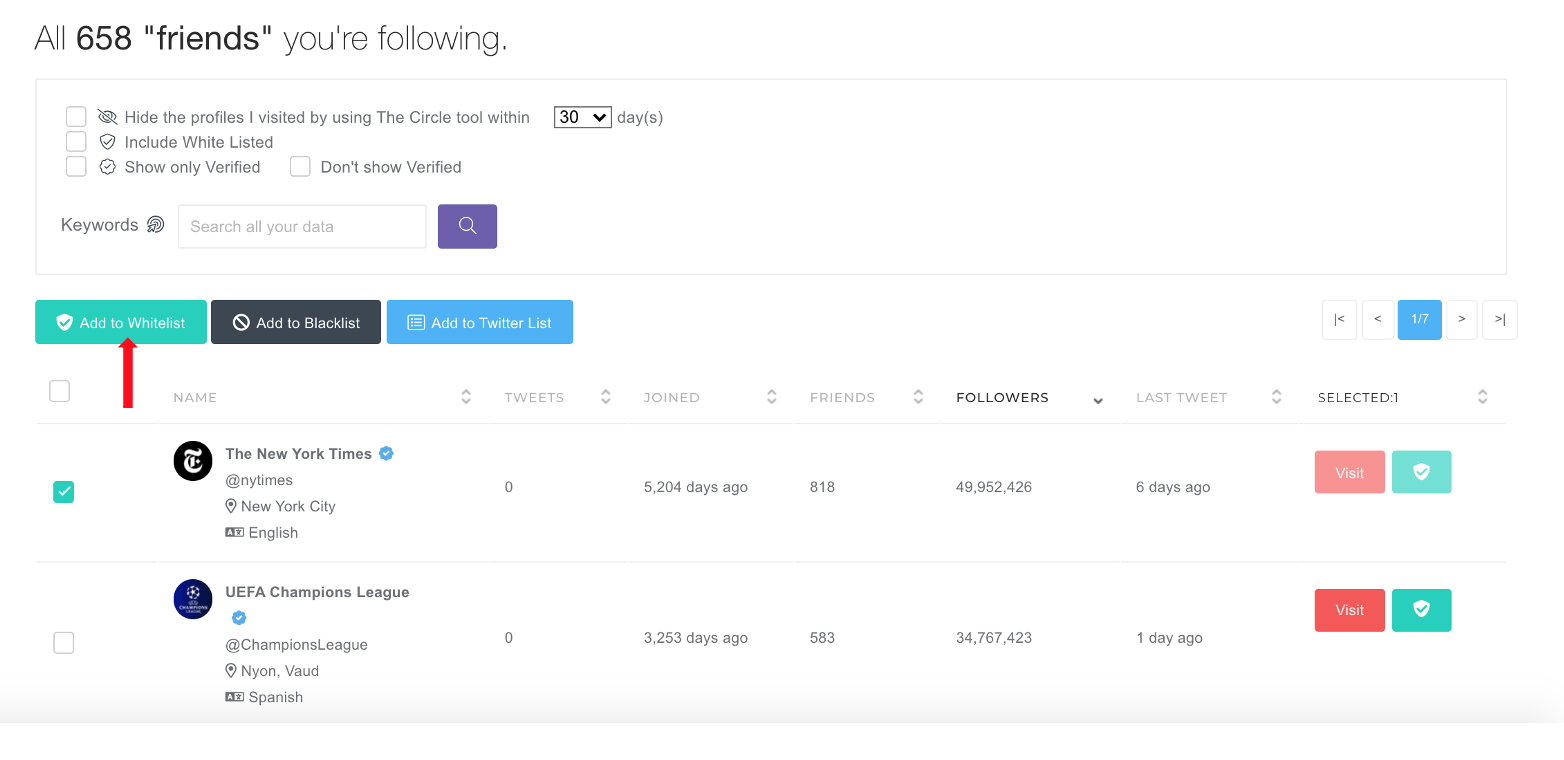 Step 2: If you want to add more than one Twitter account to your whitelist, you can use the "big green button" on the upper left side of the grid.