Remove Child Accounts
Child Accounts
feature is only available for
Enterprise Plan
subscribers.
Circleboomers who previously subscribed to the Multi Plan can continue using the Child account feature.
You can remove your child account from your subscription if they haven't used their Twitter account on Circleboom.
Step 1: Click on Disconnect button on your account page.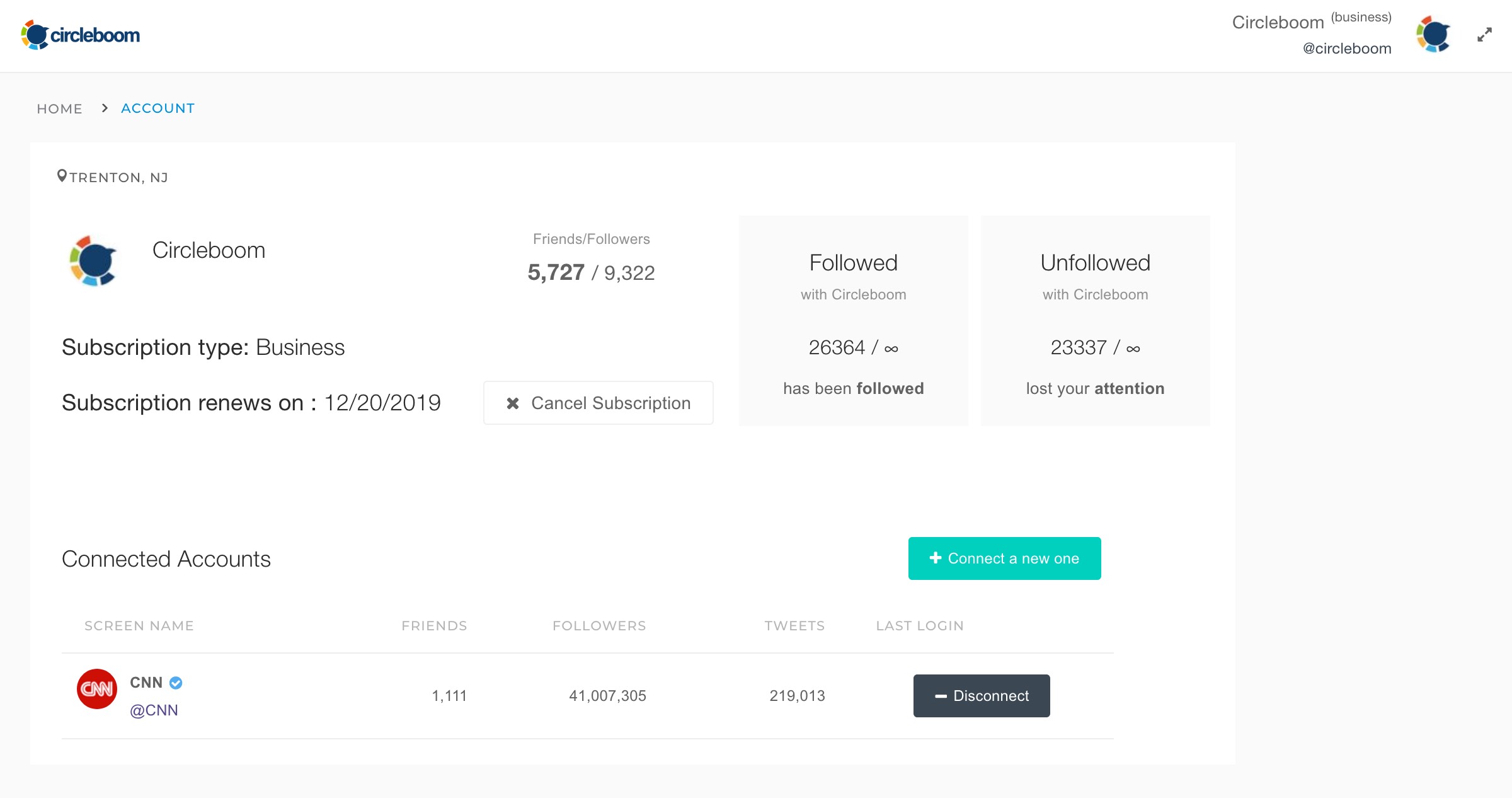 Step 2: After clicking Disconnect button, click Remove from my Subscription button.