How to add mentions in your posts
You can tag/mention Facebook pages, Twitter and Instagram profiles while posting through Circleboom Publish.
Due to platforms' technical limitations, you cannot mention Facebook profiles and groups, Linkedin profiles when you schedule your posts via Circleboom Publish.
Tagging Facebook Pages
To mention Facebook pages on your scheduled posts, you can start typing with @ symbol and then the name of the Facebook page that you want to tag. After typing the first characters, we will also show you some matching results, and there you can select the page to be mentioned.
For better matching results, we advise you to search with the username of Facebook pages, as there might be multiple pages with the same name. You can find the usernames of Facebook pages when you look at their URL, like facebook.com/circleboomcom
You cannot mention pages from other platforms and Facebook pages simultaneously when you are scheduling your Facebook posts.
Mentioning on Twitter
To tag some accounts on Twitter, you can type @ symbol and Twitter handle of the account that you would like to mention. In the post preview appearing on the right side, you will notice that a hyperlinked text will appear and you can visit that account by clicking on it.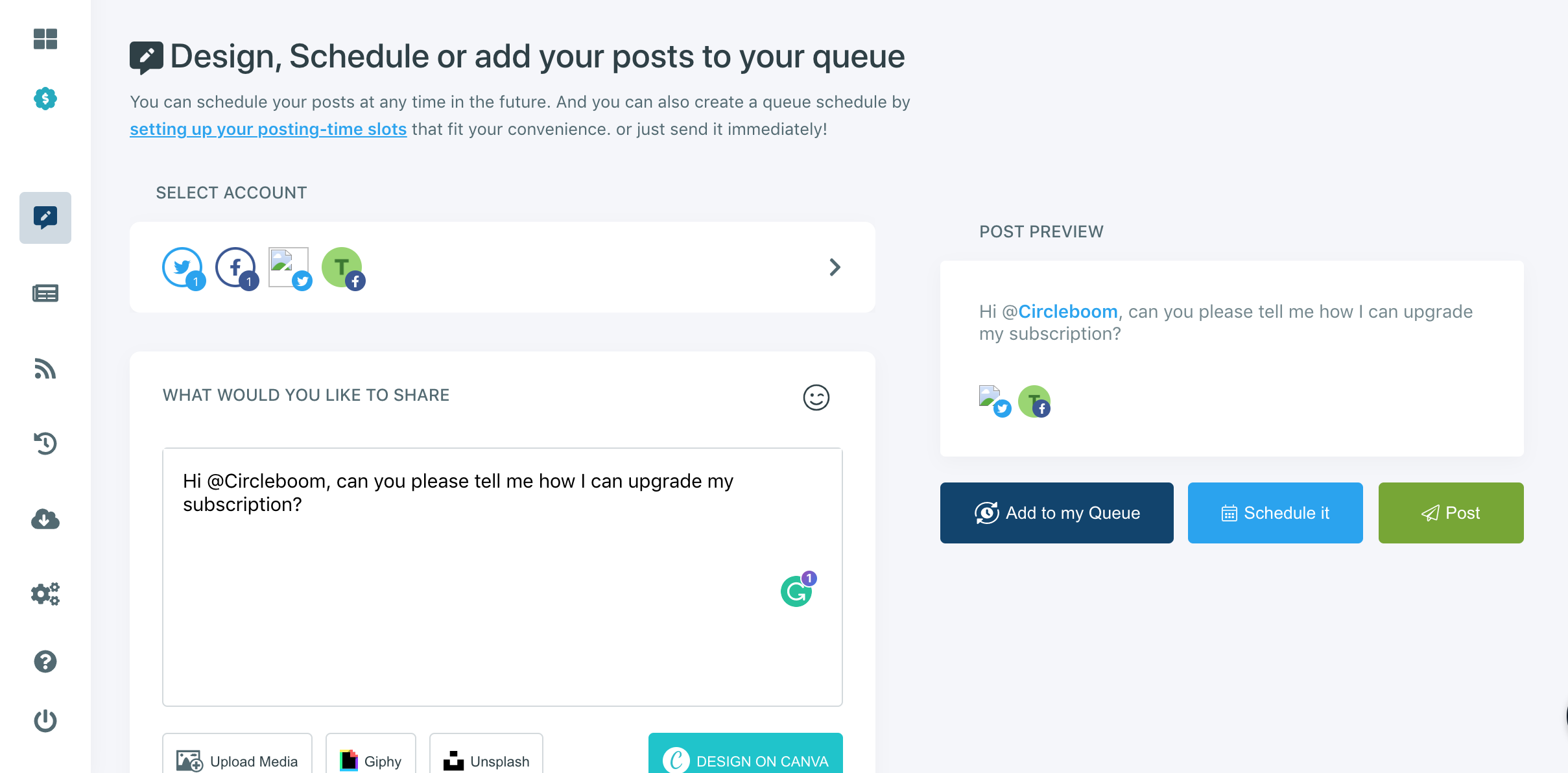 Instagram mentions
You can mention Instagram profiles on your IG posts by typing @ symbol and their username, in a similar manner with Twitter and Facebook.
Due to API limitations on Instagram, we cannot suggest you the list of accounts matching with your search; however, it will be enough to type full name starting with @ to hyperlink that account.
LinkedIn Company Page Mentions
You can mention LinkedIn company mentions on your LinkedIn posts by typing @symbol and the company name.