Discover Articles
Discover Articles feature of Circleboom Publish is curated from thousands of sources. This feature can help you to find relevant articles in your interest areas and create engaging content.
If you want to be kept updated on different topics, all you need to do is defining your interest areas from over 300 interest categories Circleboom has created for you.
Once you select your interest topics, Circleboom will curate a list of articles related to your interests. You can easily add your favorite articles to your Twitter queue.
How to use the Discover Articles feature
Step 1: Find "Discover Articles" on the left-hand menu and click it to open the Circleboom Article Curator.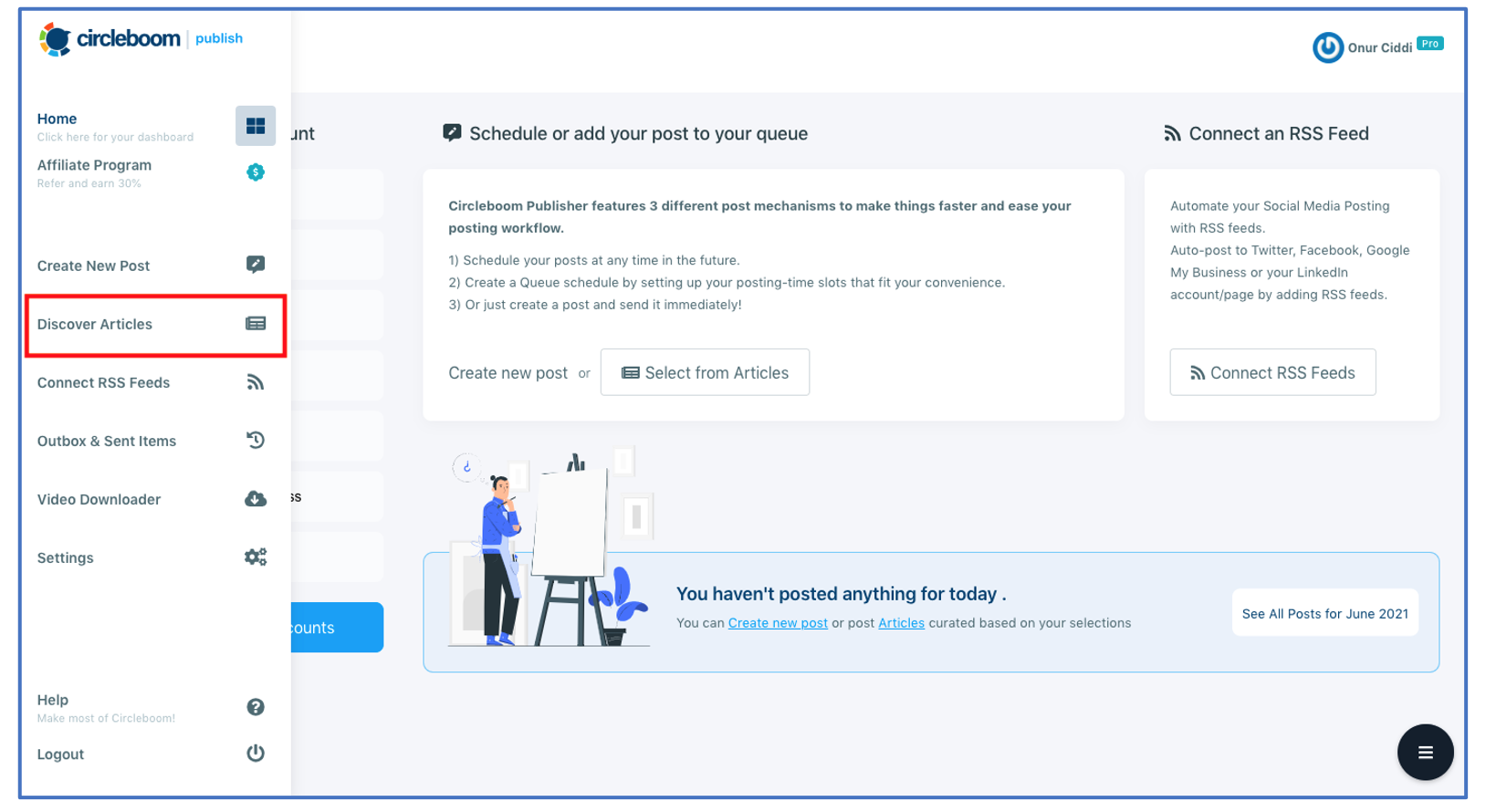 Step 2: Select the "Manage Your Interests" option to set your interest topics. There is no limit in defining your interests in Circleboom Publish, but adding a couple of interest areas would lead to more results in Discover Articles.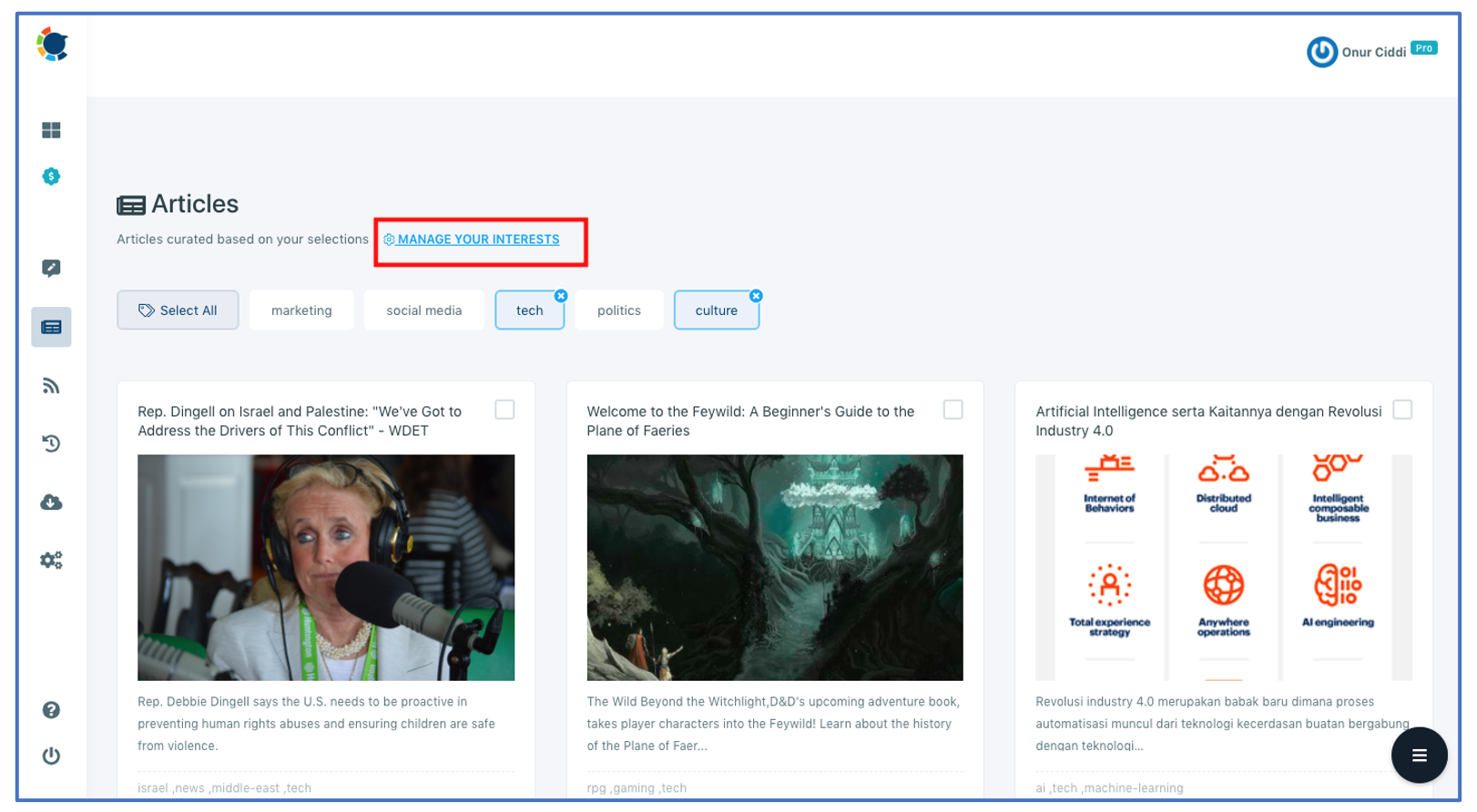 You can always update your interests for article curation using the Manage Your Interests button on Discover Articles feature or via the Settings menu.
Step 3: First of all, select your desired language for the curation of articles.
Please make sure that you add keywords written in your chosen language. To select your interest areas, you can either use the interest template on the right-hand side or type your topics on the search bar.
When you are done, click on Save your interests and you will be directed to Discover Articles for search results.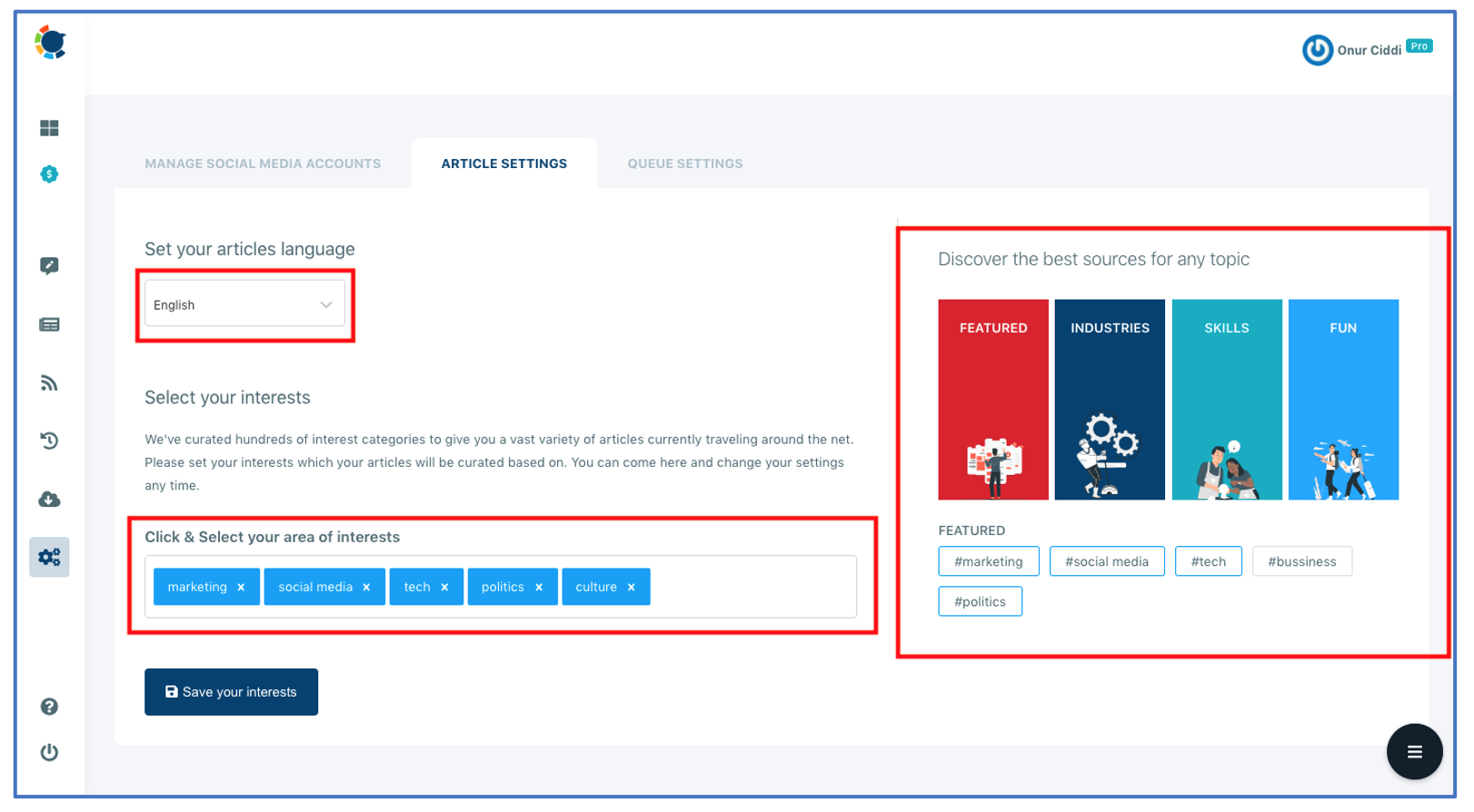 Publish articles in a few seconds
For those who want to create more engagement by publishing on your interest areas regularly, the Discover Articles feature is the right address for you.
Once you set your interests, you can browse through the trending articles in your interest areas and choose your favorites to post on your Twitter account.
Step 4: To select an article, click the small box on the right corner of the articles. As you complete your selection, click "Add selected articles to queue" on the blue pop-up.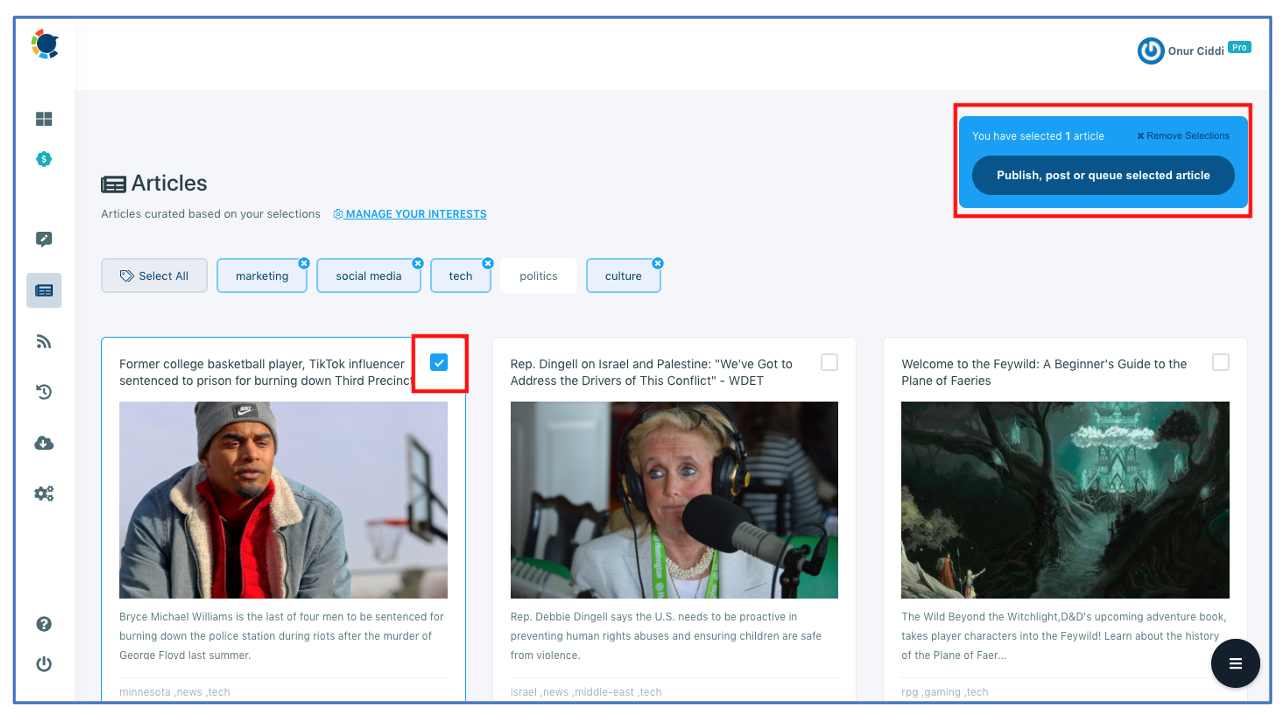 Step 5: Select the social media accounts you want to post the articles. You can add them to your queue, schedule them for a specific time, or publish them immediately.
Avoid certain keywords
Your selected interest areas represent the sum of keywords that are related to that topic. Yet, we are aware of the fact that there could be some sub-components of your interest area that is not relevant for you. In these cases, you can simply disregard search results with one click.
Let's assume that you want to discover articles on energy, but you are not interested in receiving updates on the oil. To exclude results associated with oil, you can move your cursor over it, and click on Avoid this topic.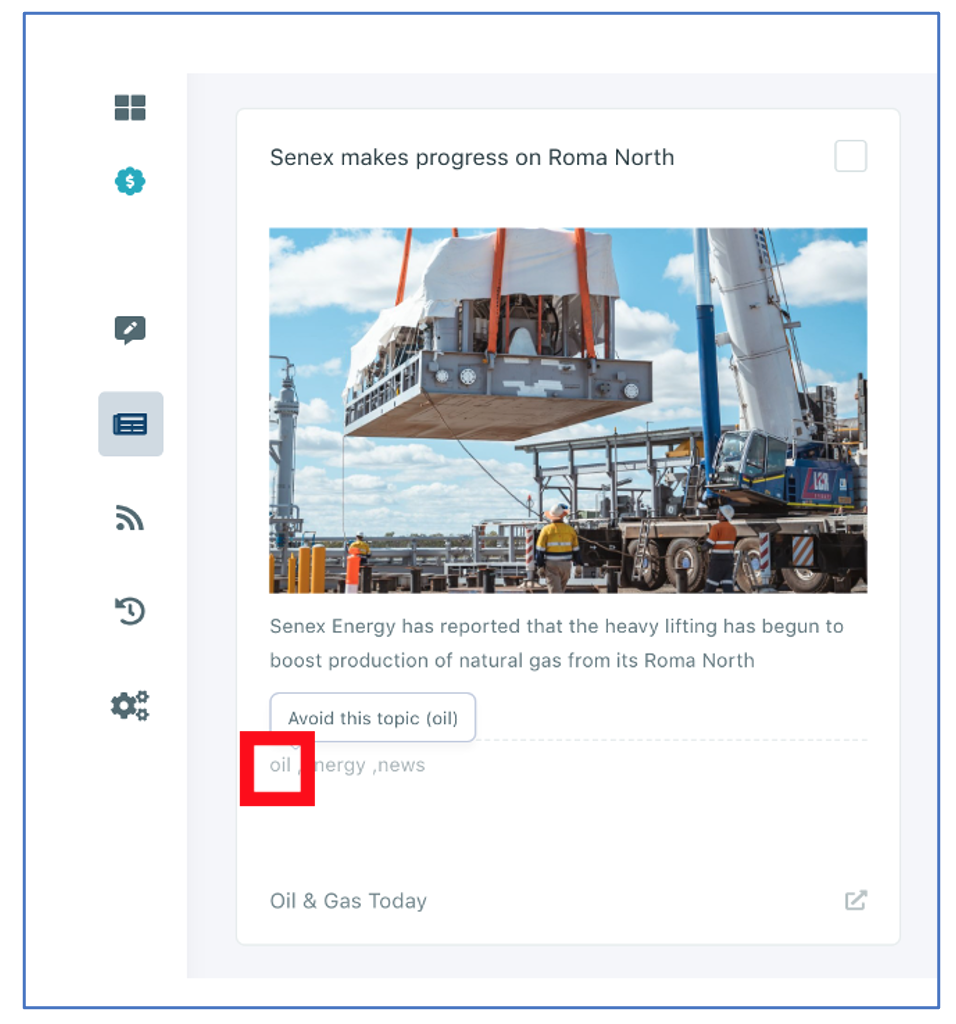 Hands-on Video: