Design Your Images on Circleboom Design Tool
If you use Unsplash, Giphy and/or Canva APIs, we have some good news for you. Circleboom Publish has the built-in versions of these tools to make it easier for you to create and edit your posts.
Built-in Canva design tool is only available for Circleboomers who subscribed to a paid plan.
We have different pricing plans with monthly and annual payment options, and you can upgrade your plan here.
Step 1: Visit Create New Postsdashboard on Circleboom Publish and choose the social accounts that you are planning to send your post. Then, click on Design on Canva to access the built-in Canva app.
Each social platform has its own recommended image size, and you will be asked to choose a Canva Design Type for the best quality.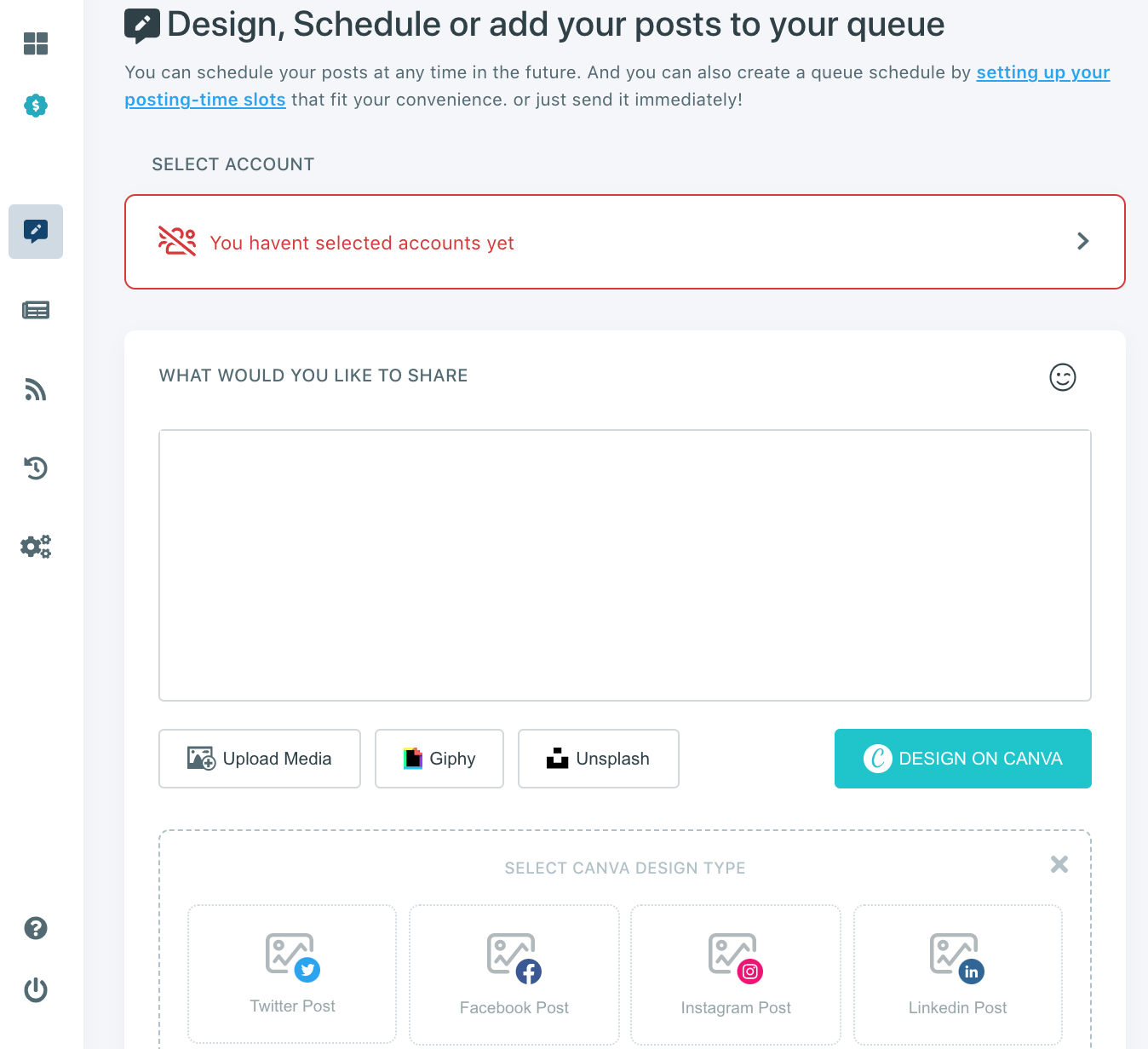 Step 2: You will be directed to the login page of Canva. If you already have an account there, you can simply log in, or you can create an account within seconds.
If you are creating a Canva account for the first time, please don't forget to read its
policies
first, and allow its cookies.
Step 3: Choose a template from the left menu, and edit it as you desire. When your post is ready, you can click on Publish in the upper-right corner. Your design will be automatically added to the Create New Postsdashboard of Circleboom Publish as media.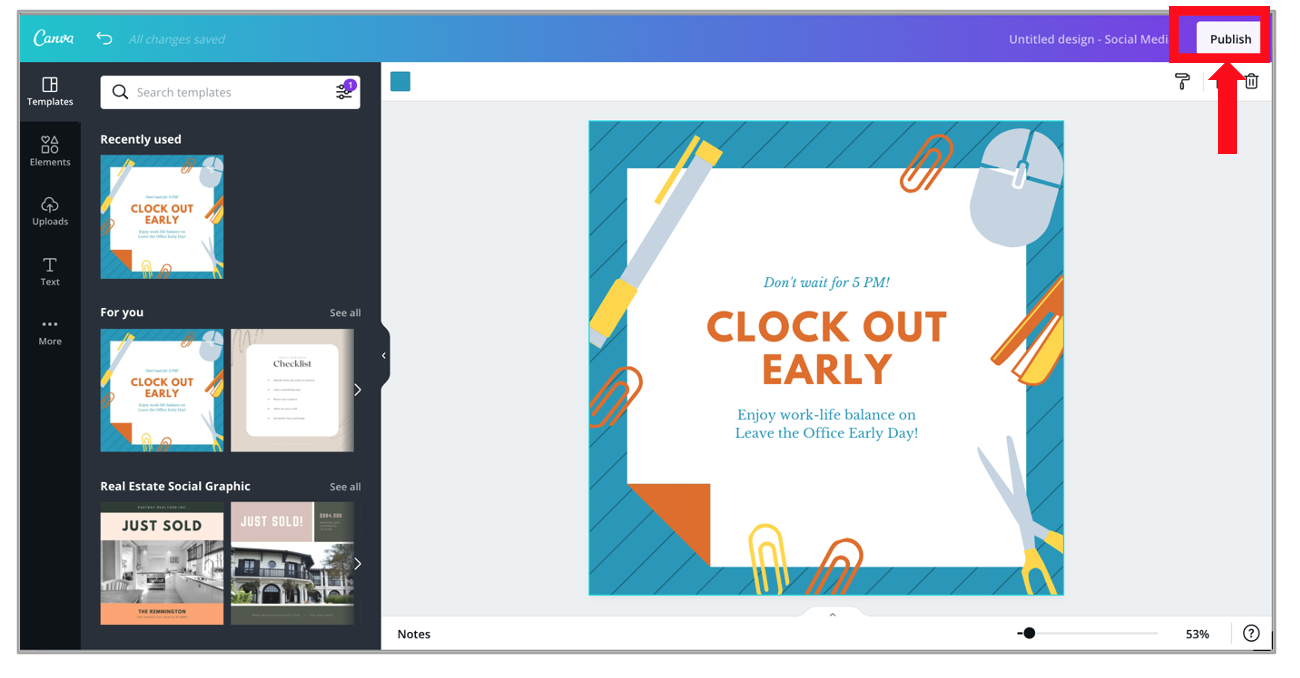 Step 4: Finalize editing your content, and don't forget to post it. You can add it to your queue, schedule for a later date, or post it immediately.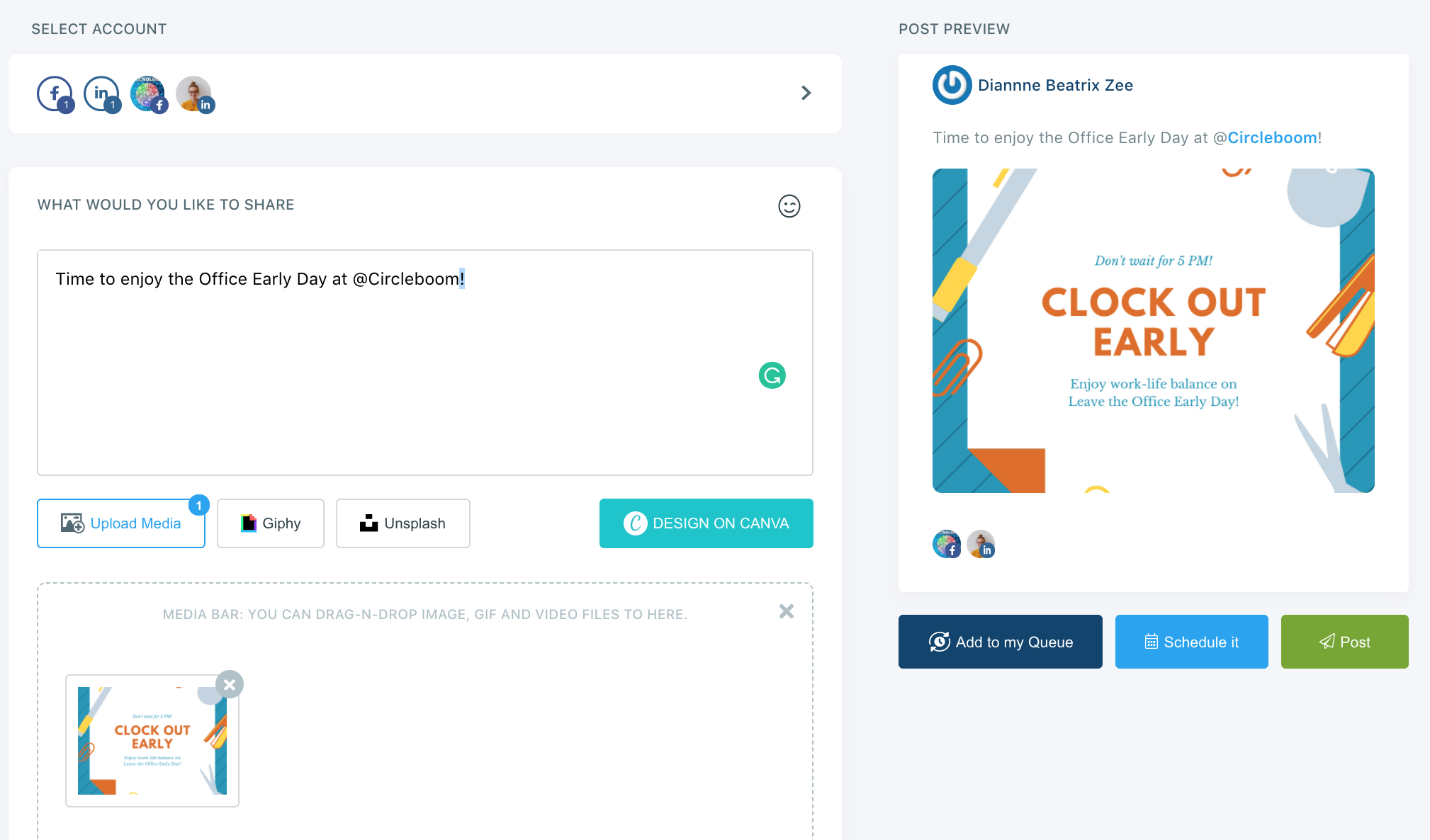 Don't miss our hands-on video on designing your social media posts: