Adding a LinkedIn Account to Circleboom Publish
You can schedule your posts both for your personal LinkedIn account and Linkedin page via Circleboom Publish. Before doing that for the first time, you need to connect your LinkedIn accounts to Circleboom Publish, which will take nothing more than a few seconds.
With Circleboom social media scheduler, you can schedule posts on LinkedIn company page to reach your audience at the right time you want:
Schedule LinkedIn posts now!
How to Connect Your Personal LinkedIn Profile
Step 1: Log in to Circleboom Publish and click on Linkedin Profile to add your account.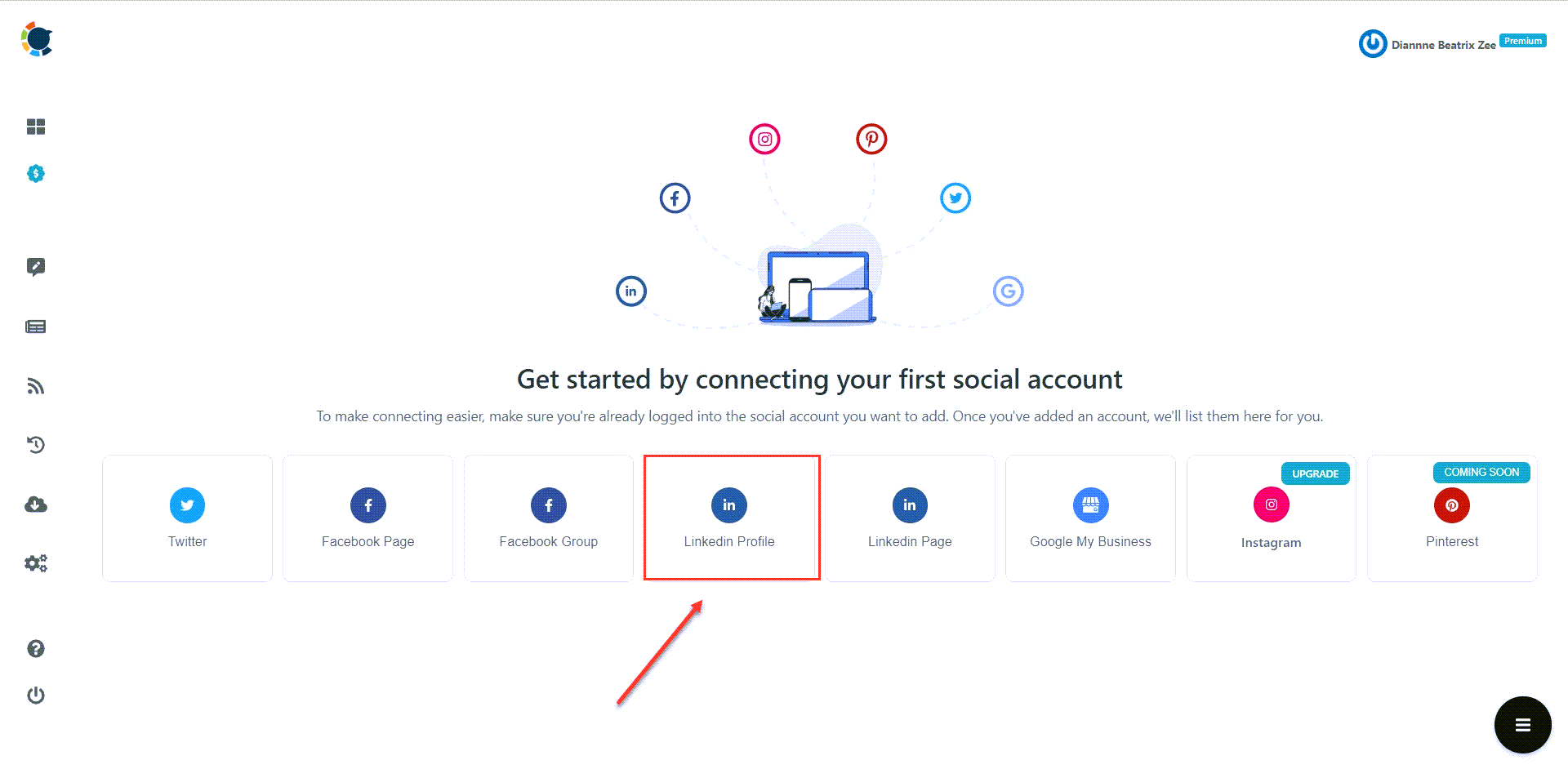 When connecting a LinkedIn Page, be sure the profile has the "Super Admin" role on the Page you're looking to connect.
Step 2: A pop-up will appear to direct you to LinkedIn in order to give permission to Circleboom and connect your account. There you need to click on "Sign in with LinkedIn", which will direct you to LinkedIn's authorization page.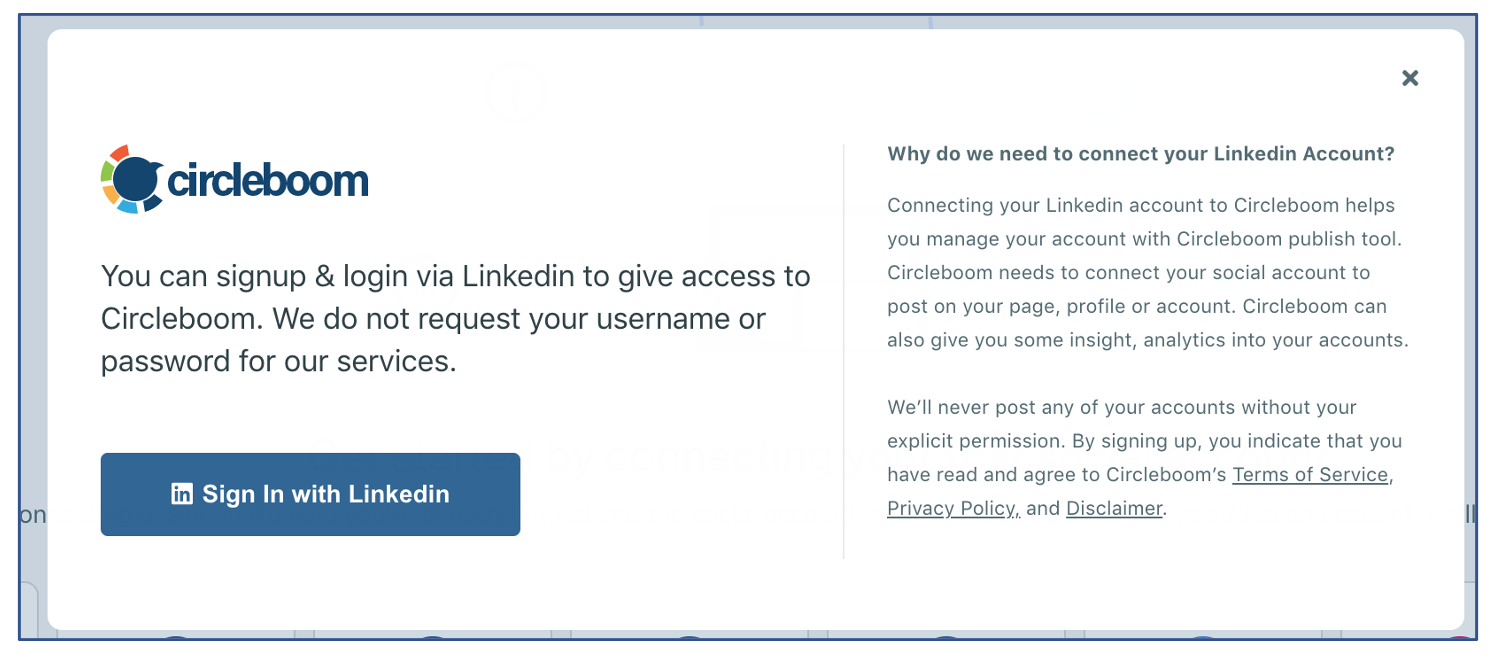 Step 3: On the LinkedIn page directed from Circleboom Publish, log in to LinkedIn and click on Allow option shown below. This will grant us the necessary permissions to publish on your account.
Once we are authorized, you will be directed to Circleboom Publish and you will be ready to post on LinkedIn via Circleboom Publish.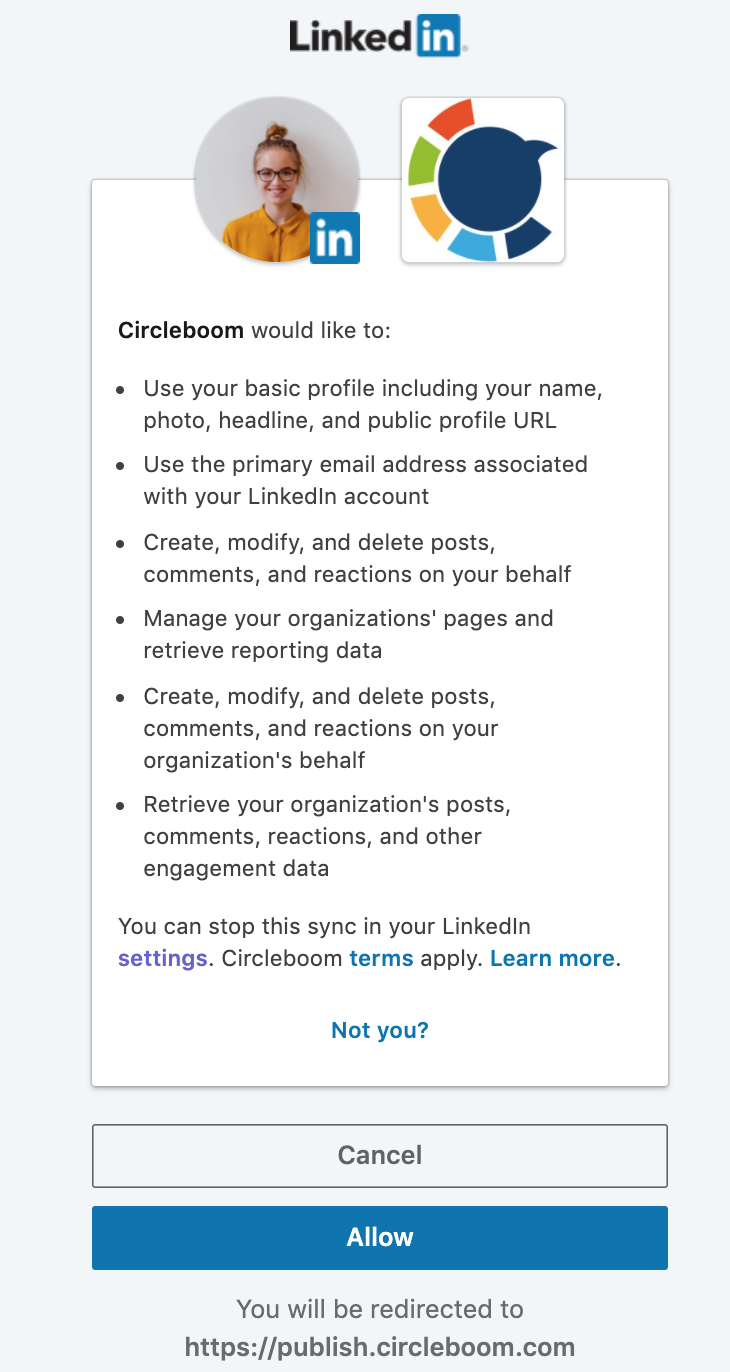 How to Connect a LinkedIn Page
Adding a LinkedIn page to Circleboom is pretty similar to connecting a personal account, except for the fourth step where you chose your Linkedin page.
On the landing page of Circleboom, you should start by clicking on Linkedin and follow the same steps described above. After granting us authorization, you will be asked to choose the LinkedIn Page that you want to connect to Circleboom.
Please click on the box next to your LinkedIn Page, and finalize your selection by pressing on Add to Circleboom.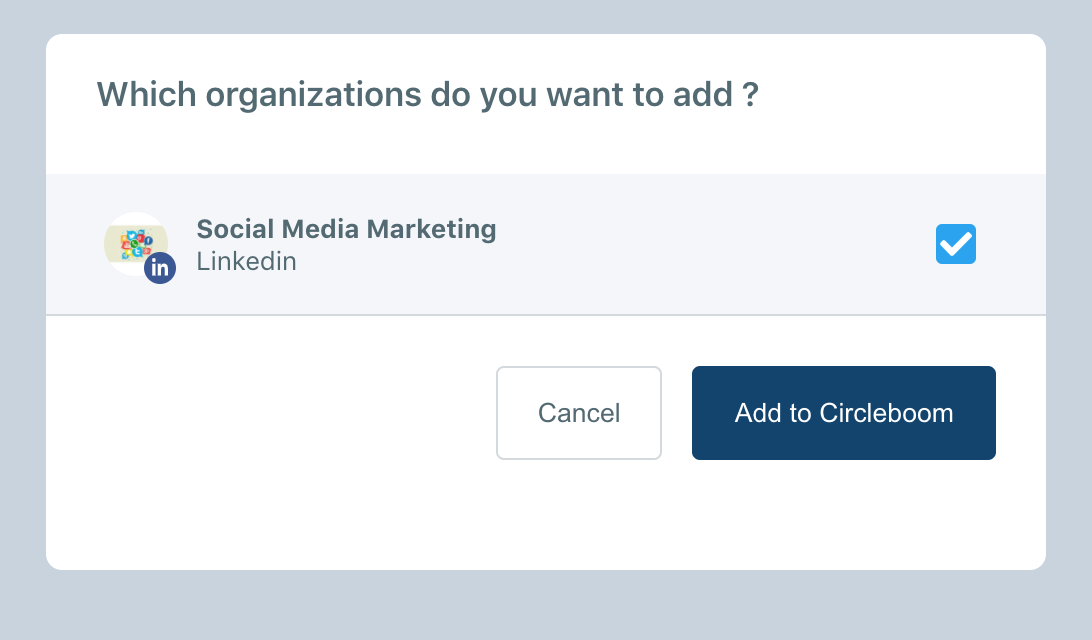 Do you want to schedule your first LinkedIn posts? Watch our hands-on video: