Video Downloader
With Social Media Video & Gif Downloader, you can download any public video files from the major social media networks, including Twitter, Facebook, Instagram and TikTok.
Step 1: Log in to your Circleboom Publish account and click Video Downloader on the left.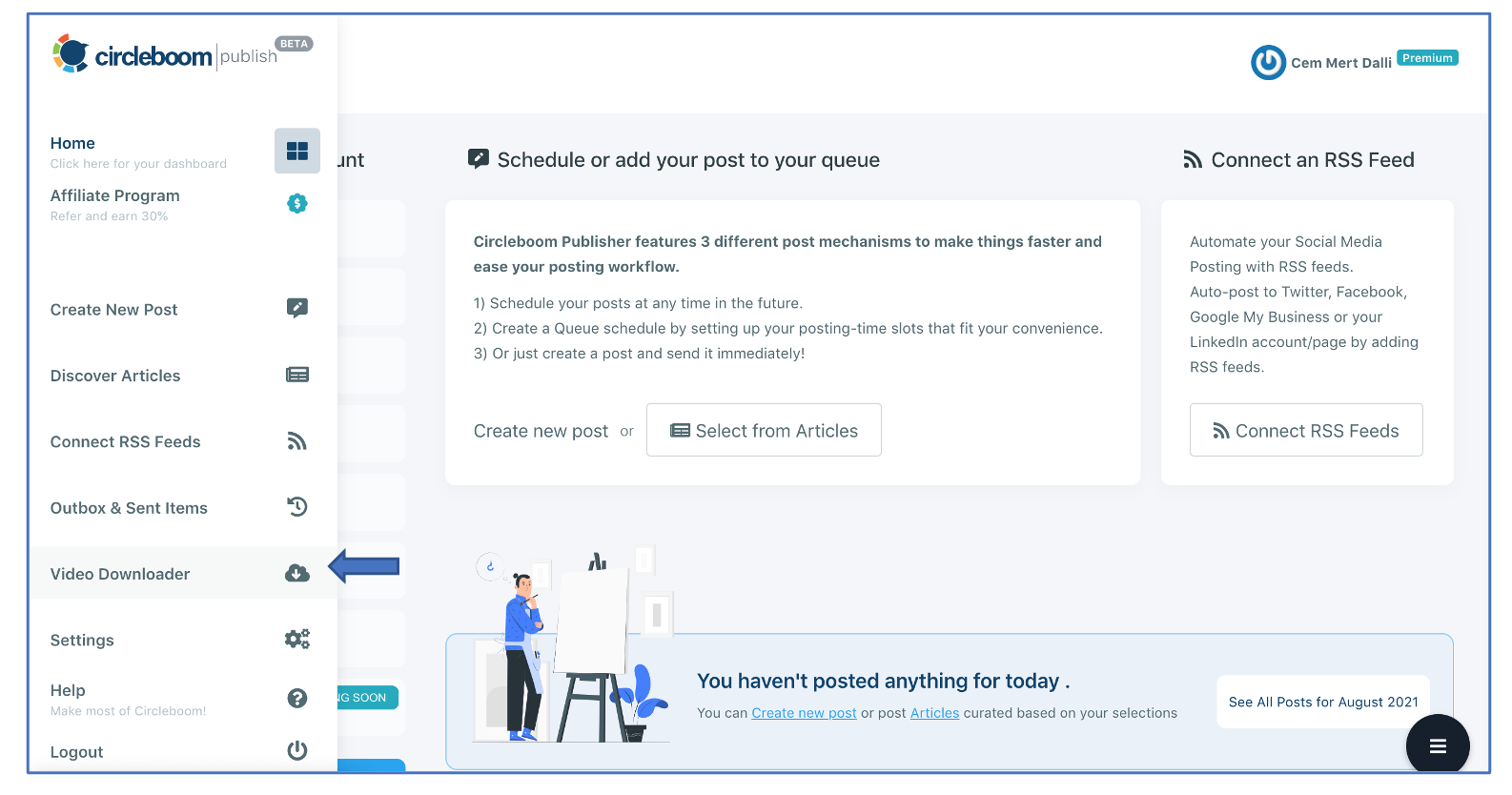 Step 2: Paste the link of the video that you want to download on Video Downloader, and click on Grab that video file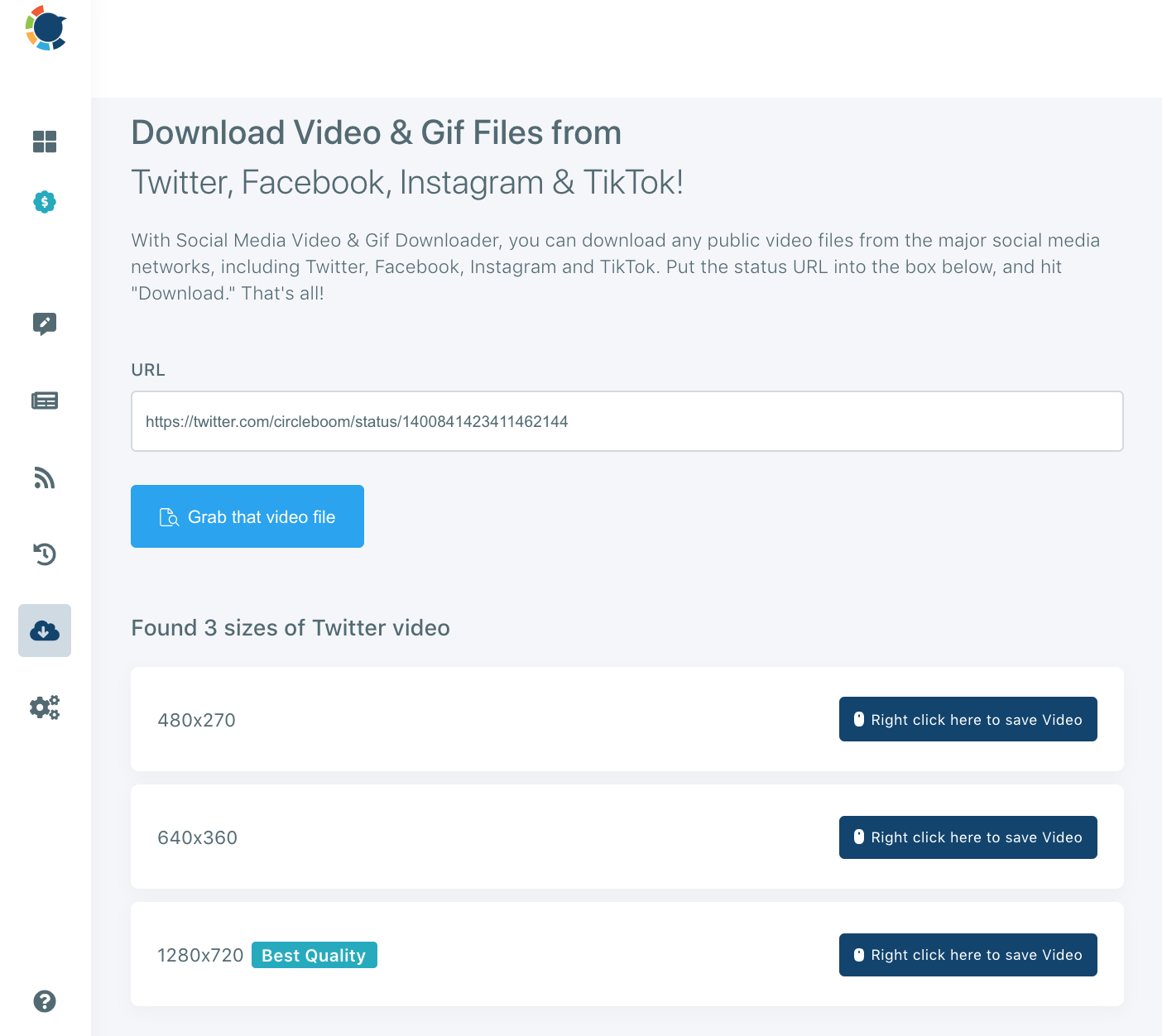 Step 3: Decide the quality of video that you desire, and right-click on the blue box next to it.