Adding a Google Business Profile Account to Circleboom Publish
Google Business Profile posts are new means for those who aimed at increasing web traffic and leads, and even sales for your clients. Having an active Google Business Profile page is a must for most businesses for both their local and international appearance through Google.
Using the scheduling services at Circleboom Publish, you can keep your Google Business Profile account updated along with other social accounts of your business.
Hands-on video to connect your Google Business account:
How to Connect Your Google Business Profile Account
Step 1: Log in to Circleboom Publish and click Google Business Profile on the landing page.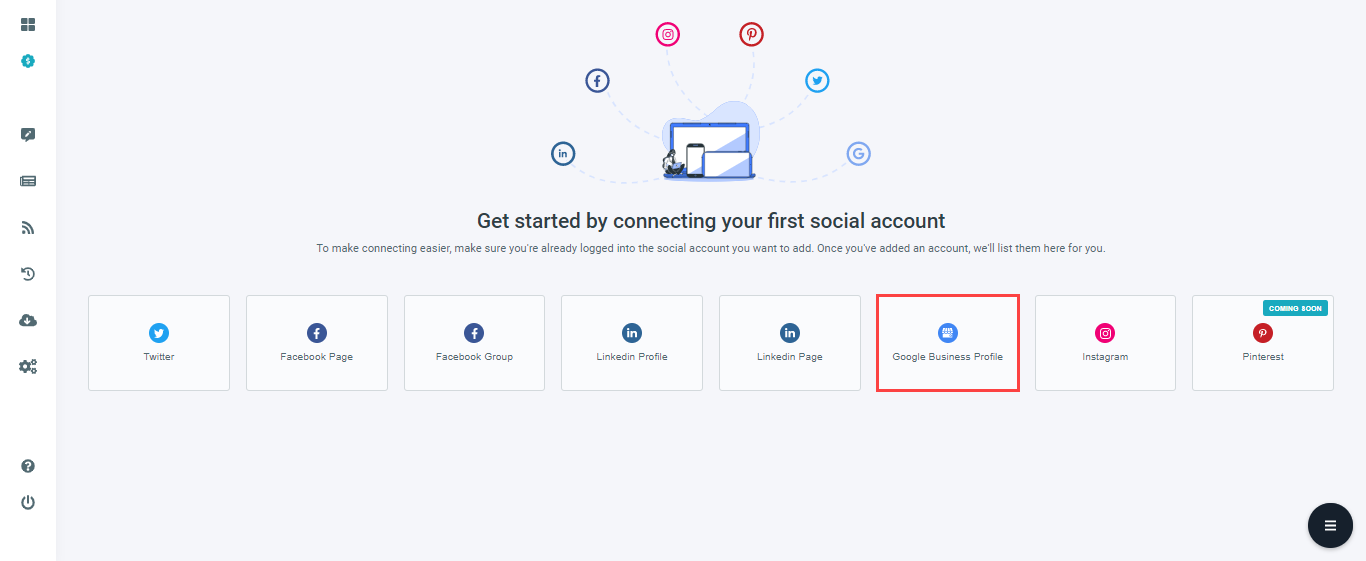 Step 2: A pop-up will appear to direct you to the Google Business Profile page to give permission to Circleboom Publish and connect your account. There you need to click on "Sign in with Google", which will direct you to Google's authorization page.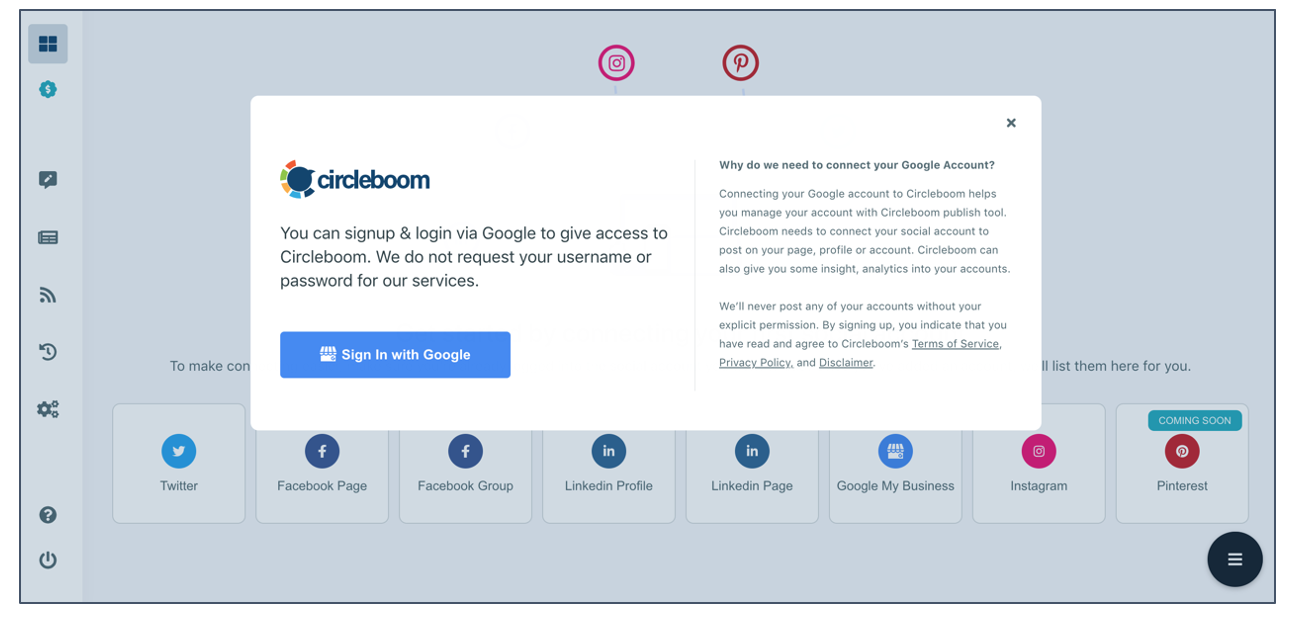 Step 3: Log in to your Google account associated with your Google Business Profile page, and click on the last box to give authorization to "See, edit, create and delete your Google business listings".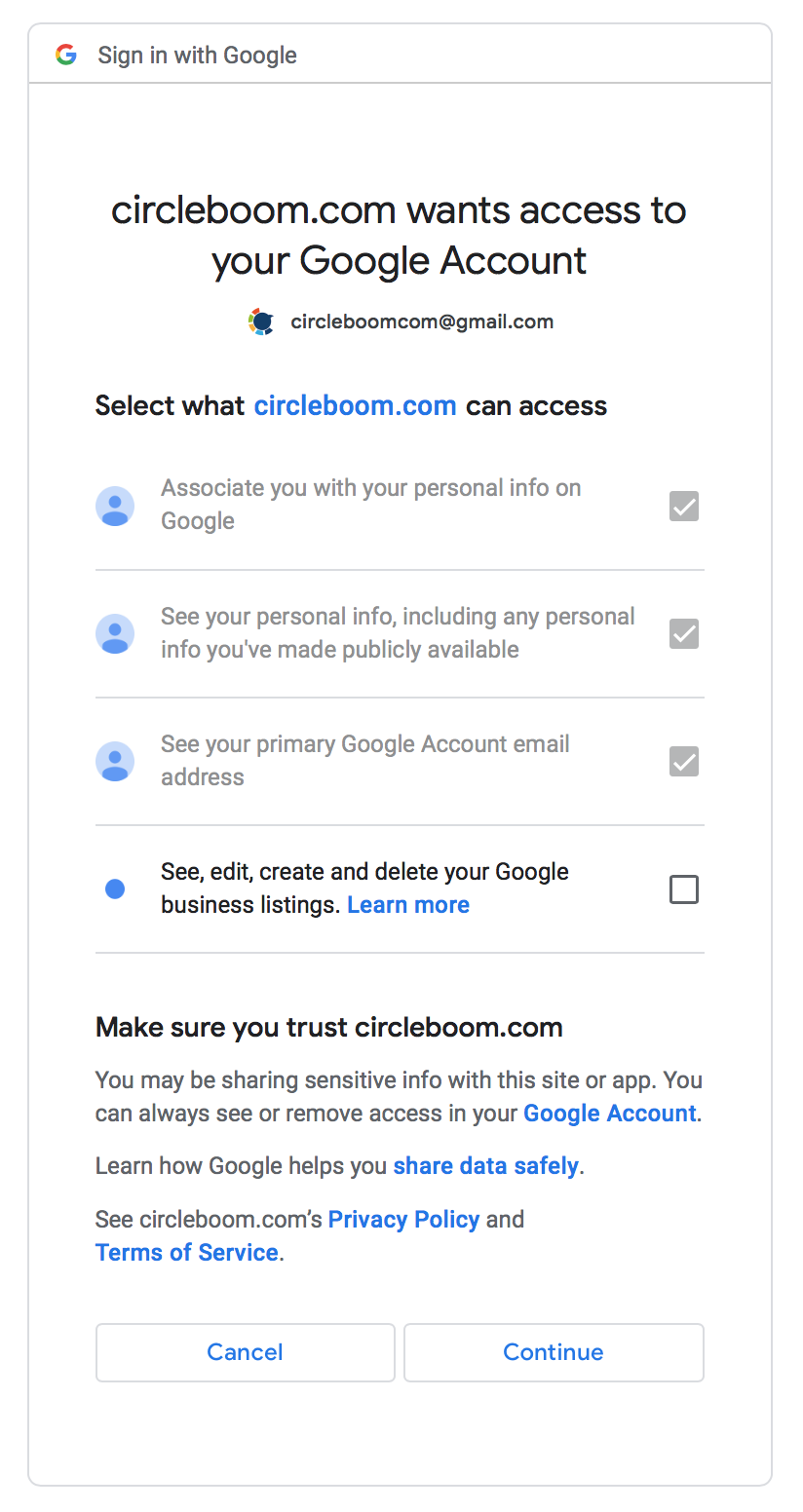 The last box shown above (See, edit, create and delete ...) comes unselected, and you will need to click on it before continuing.
Step 4: After confirming your permission, which allows Circleboom to "see, edit, create and delete Google business listings", you can click on Continue.
Once you complete the authorization process on Google's side, your account will be automatically added to Circleboom Publish.