Adding a Twitter Account
Connecting a Twitter account to Circleboom Publish will help you schedule your tweets in advance and manage your account in a timely manner. There you can also connect RSS feeds to your Twitter account, design images for your Twitter posts thanks to our Canva-supported design tool and discover articles.
If you are interested in delete Tweet services and/or user analytics, please note that you should use our specialized Twitter management tool, Circleboom Twitter, instead.
How can you connect your Twitter account?
Login Circleboom Publish and you will be directed to the "Home" page.

If you are already logged in, you can also click on "Settings" on the left-hand menu, where you can find the "Manage Social Media Accounts" section.

Click on Twitter under "Add new account"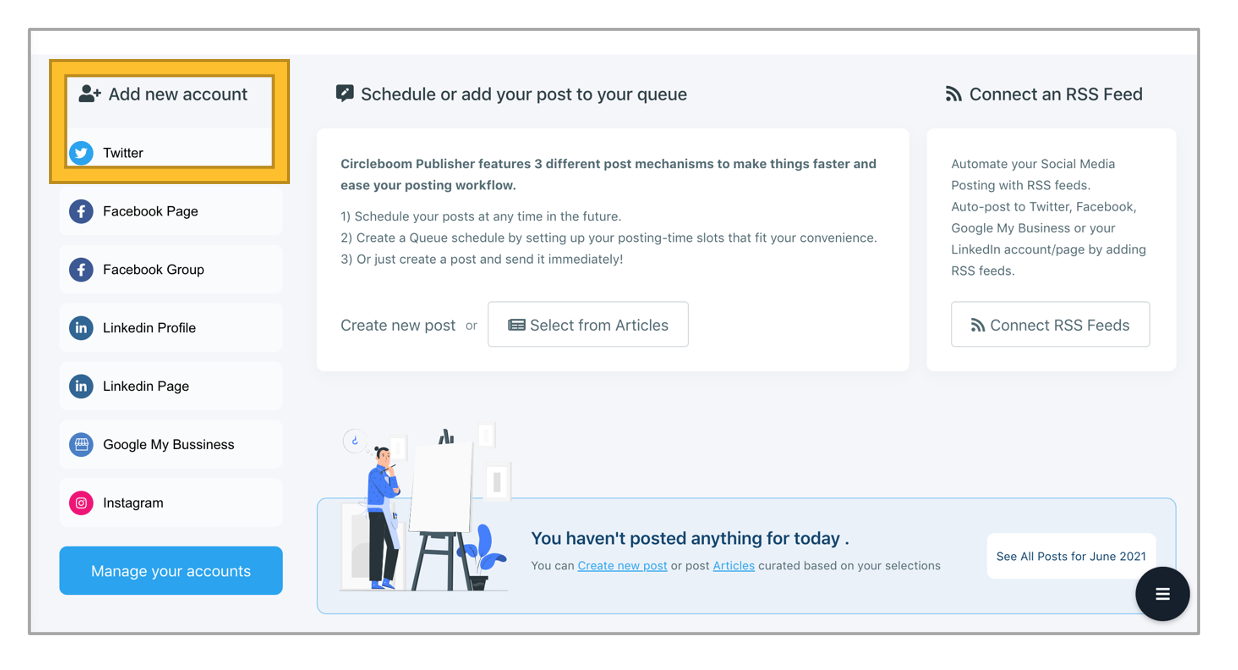 A pop-up will appear to direct you Twitter in order to give permission to Circleboom and connect your account. There you have to "Sign in with Twitter", which will direct you to Twitter's authorization page.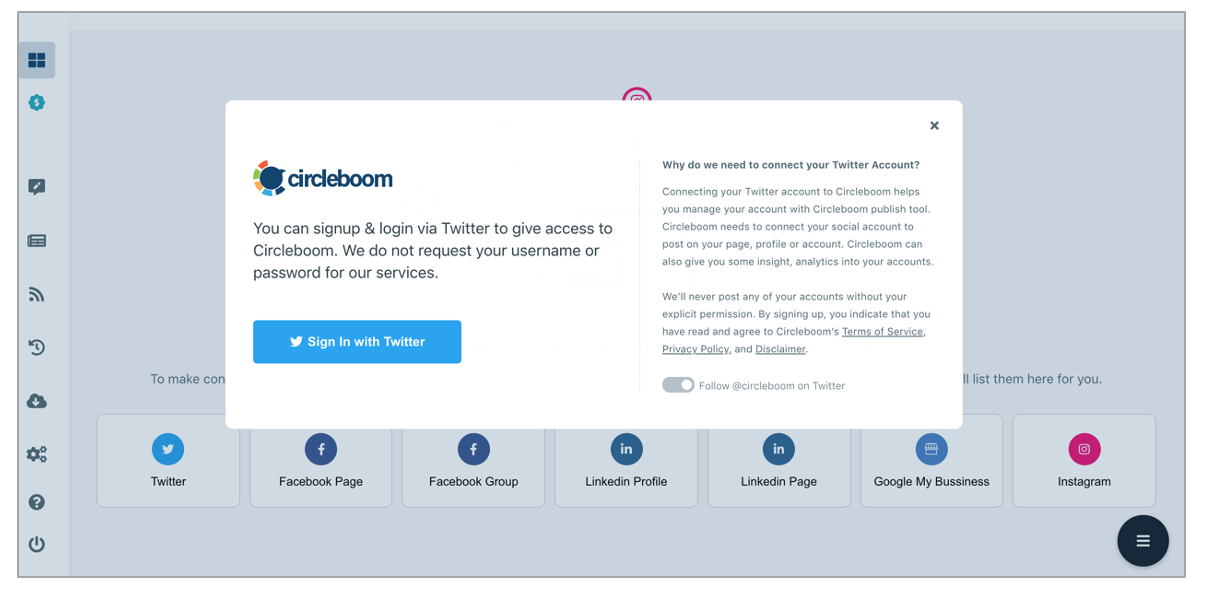 If you have connected your Twitter account to Circleboom Publish and still have a valid token, your account will be directly connected. If not, you will need to authorize Circleboom to access your account.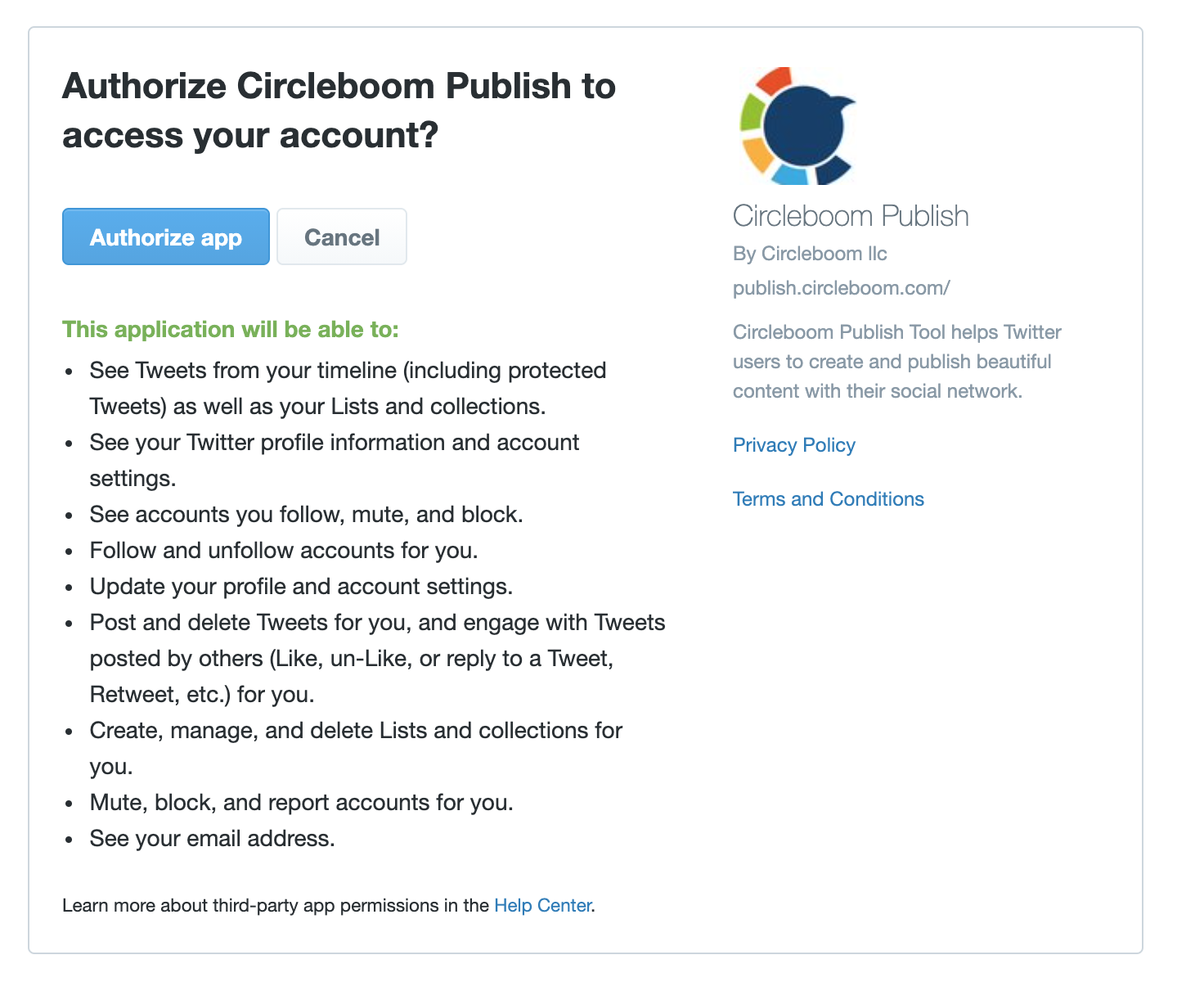 After this step, your Twitter account will be connected to Circleboom and you can start scheduling your tweets via Cirlceboom Publish.
Please note that we do not publish anything on your profile beyond your requests. All the information we collect is protected by both our privacy policy and Twitter Guidelines. We do not share your data with anyone else.