How to download my Twitter history archive
Hands-on video:
If our video tutorial doesn't work well for you, here are guidelines that describe the whole process word by word via detailed screenshots:
Open up the Twitter Account page
Use your favorite browser to open the Twitter homepage.
Click on the Settings and privacy menu located on the left panel of your Twitter page.
Click on Your account.
Click on Download an archive of your data.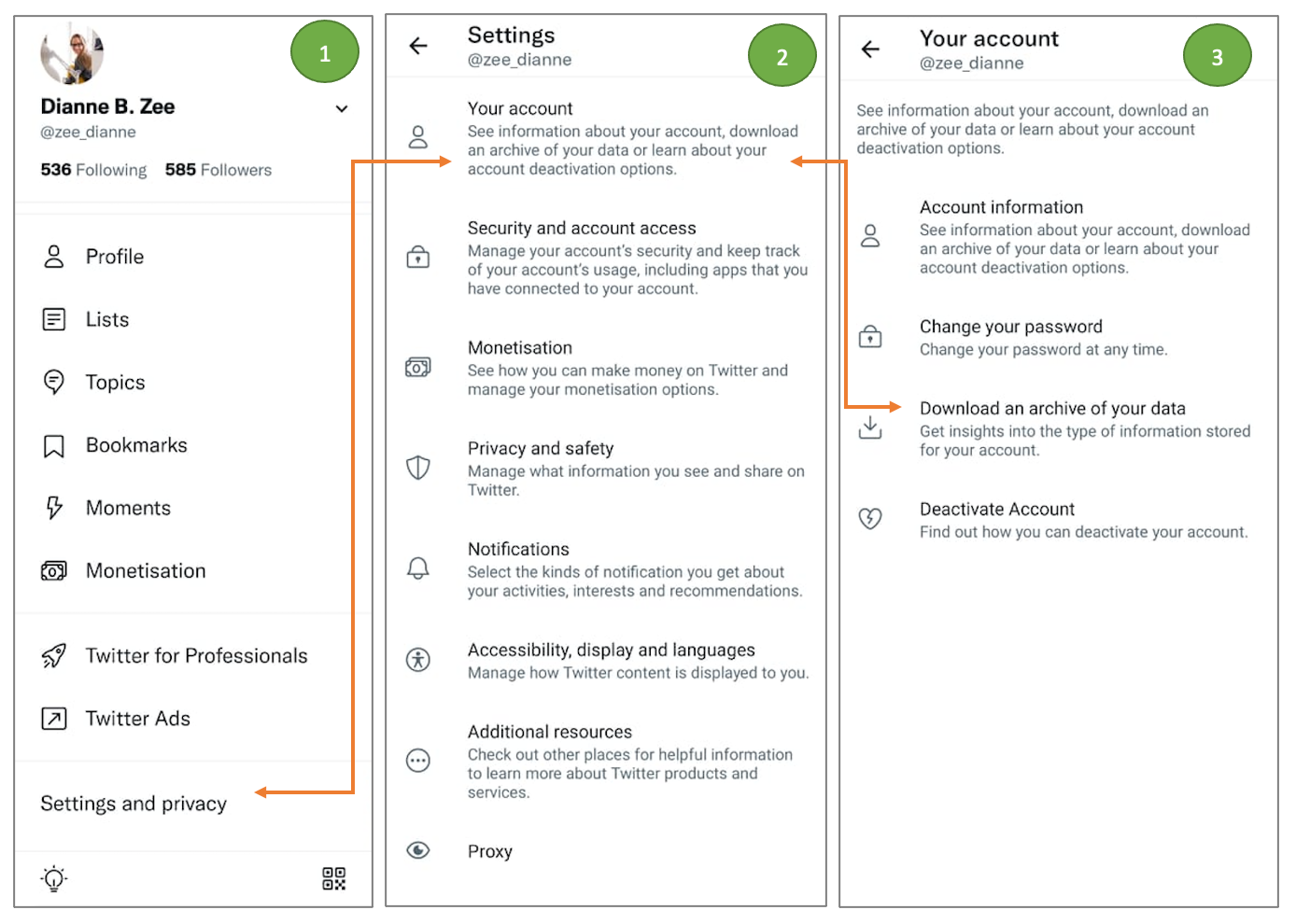 You'll be required to enter your Twitter password to access your Twitter data page, and you'll also be asked to enter a verification code.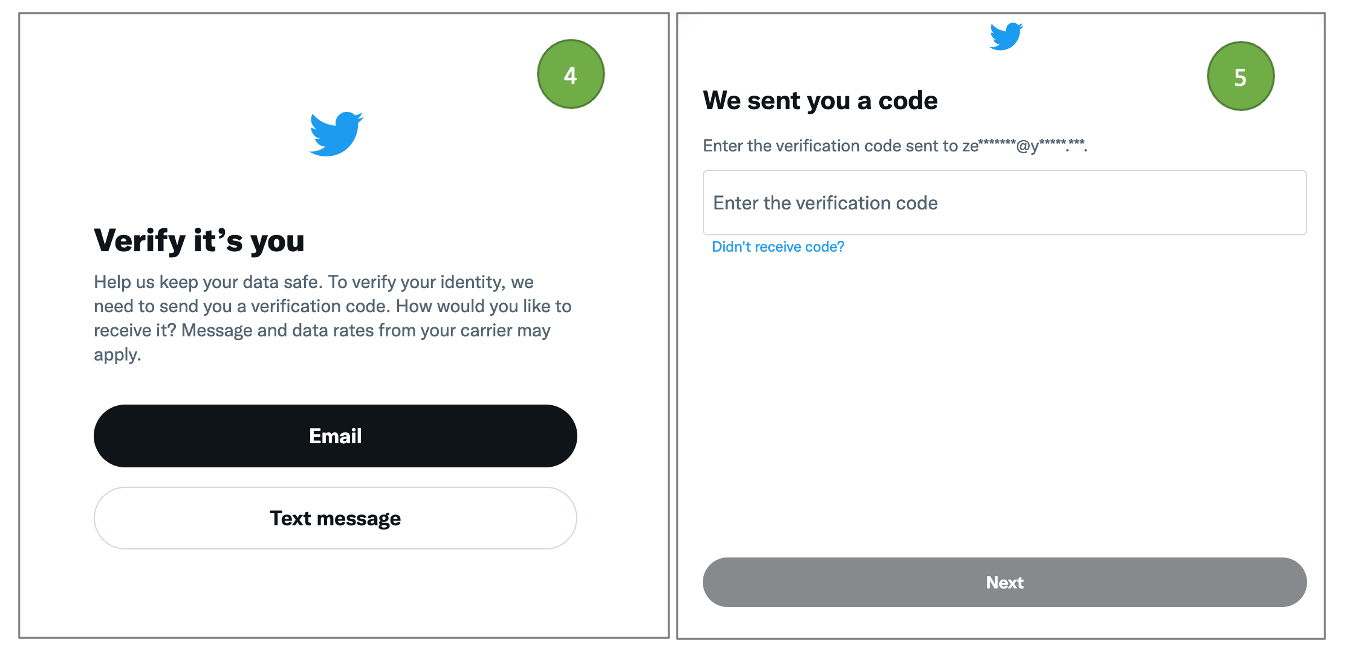 Click on the Request archive button once you've successfully verified your password and account.
When you request your archive, Twitter will prepare a ZIP file with the information most relevant to your account, including all Tweets, images, and videos you've shared (including Retweeted ones, too), and send you an email when it is ready.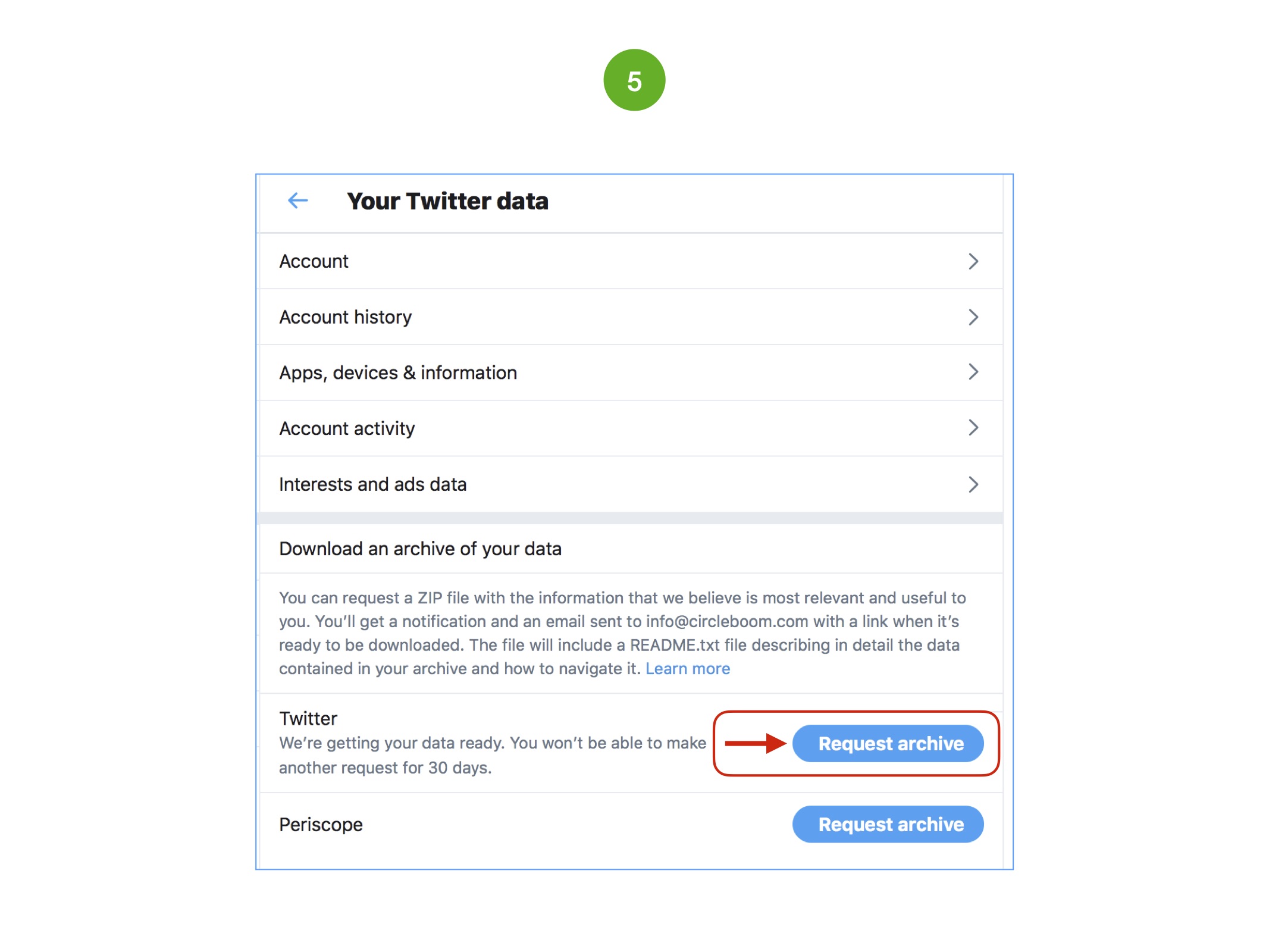 Check your email you used to signup with Twitter.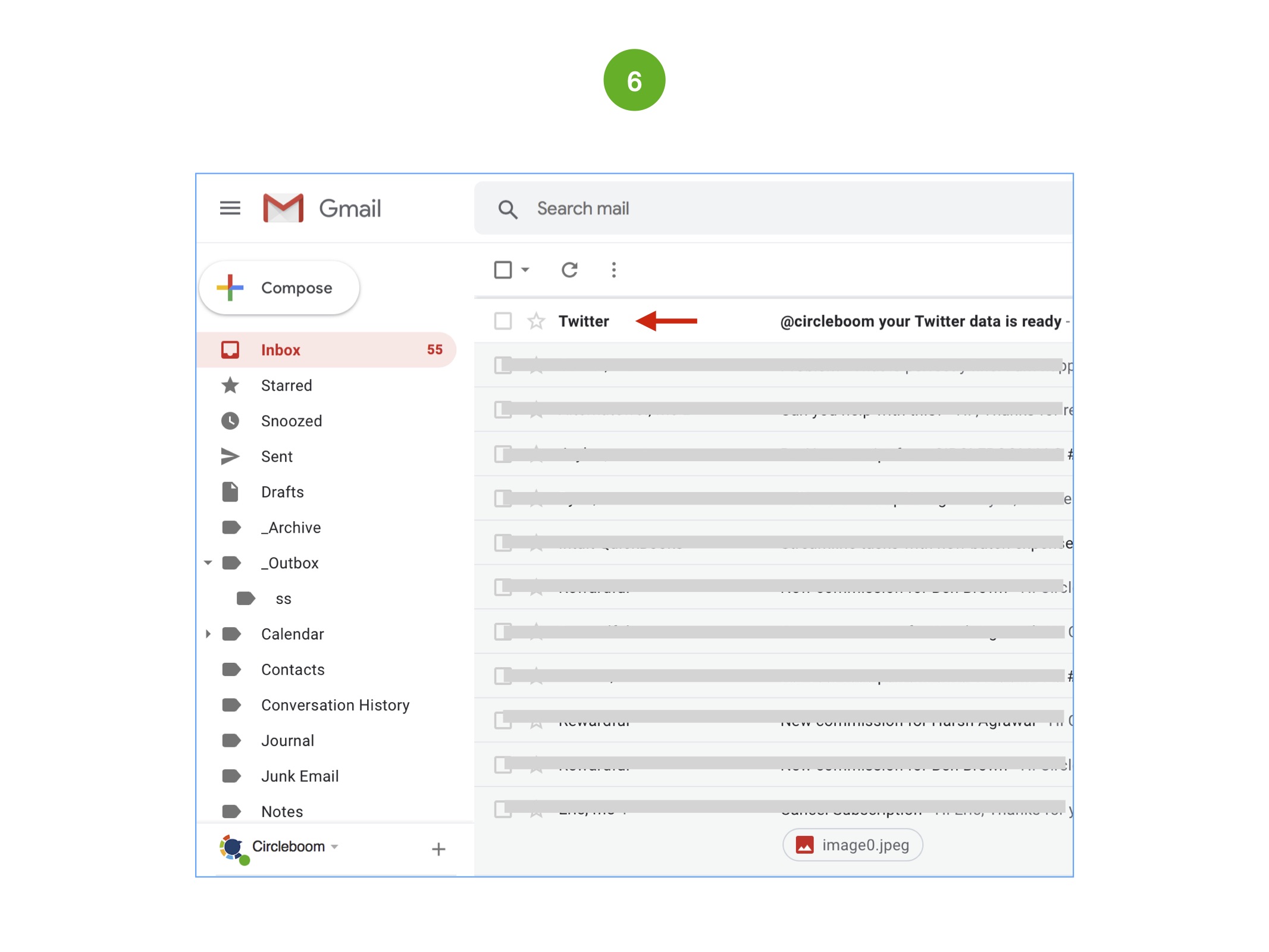 Click on the download link in the email Twitter sent you. This link will take you to your archive file's download page.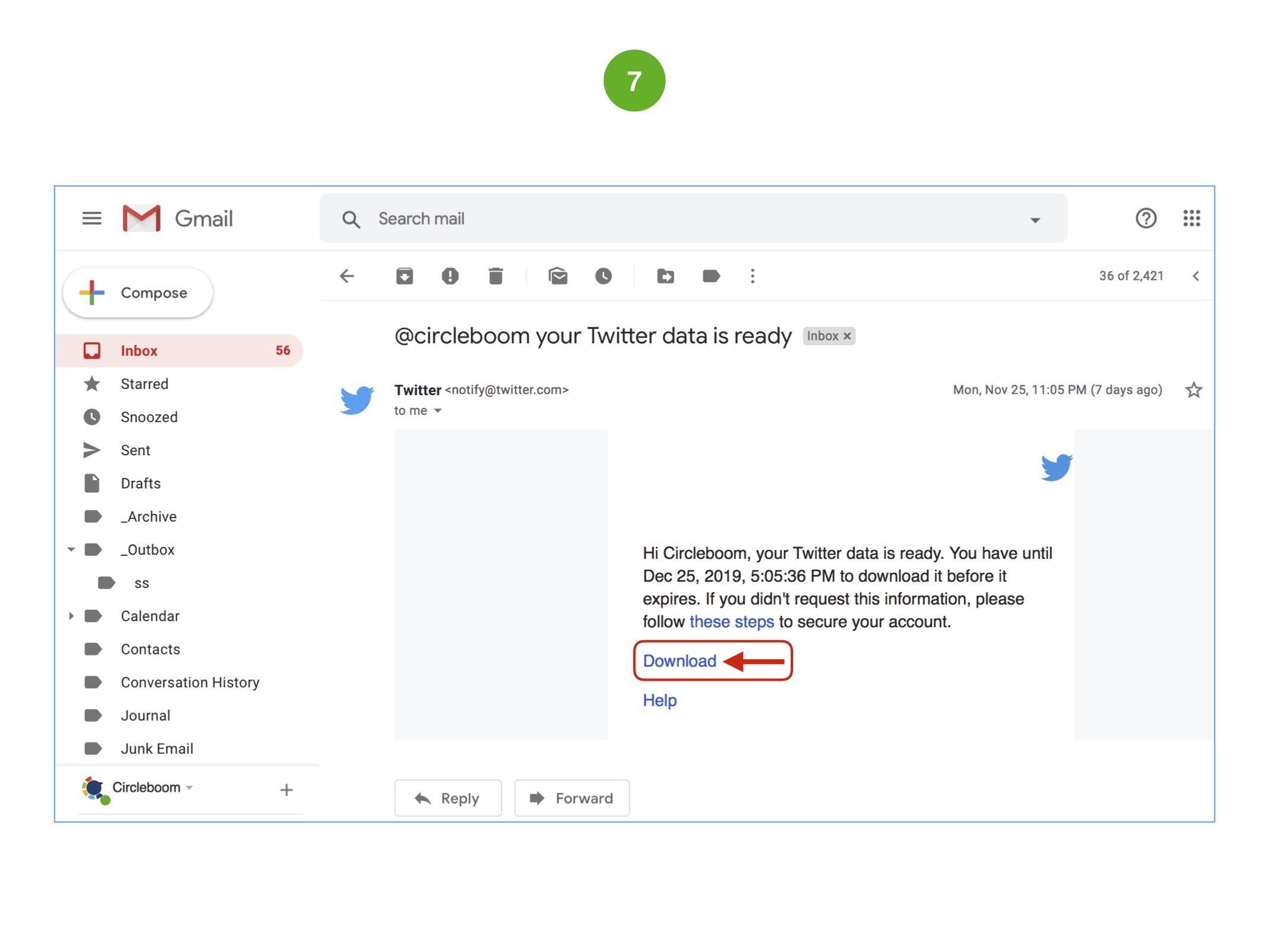 Once you open up the Download or view data page, click on the button named Download data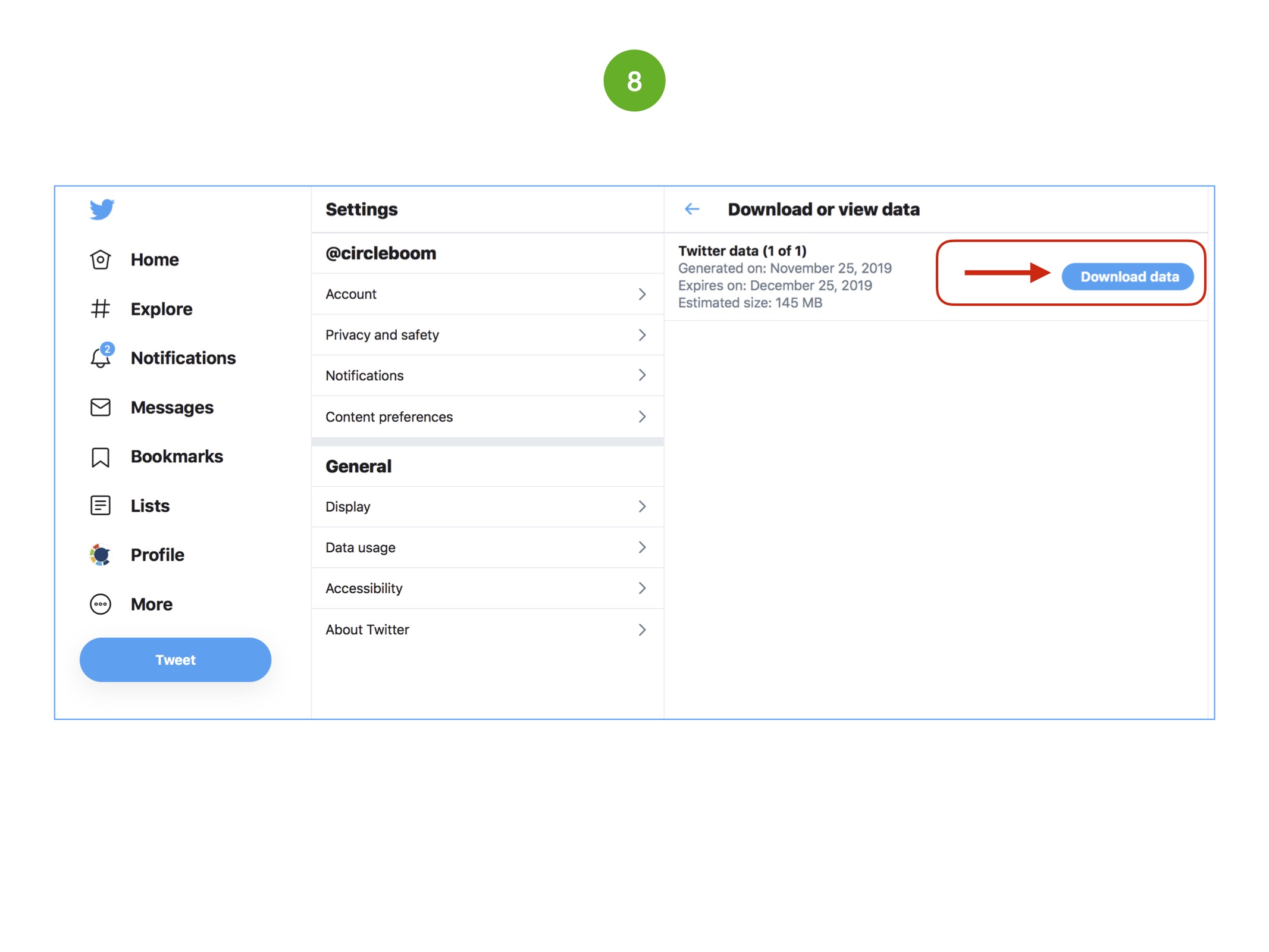 Once you downloaded your archive file, extract it to a folder. In the extracted folder, you will have a data subfolder, and there you should look for the file named Tweets.js in the folder. Alternatively, the archive file can be called ascommunity-tweet.js or twitter-circle-tweet.js.