Troubleshooting Account Connection Errors
There might be a couple of reasons why you cannot connect your Twitter account to your Circleboom account. Troubleshooting is usually straightforward, but it might need a human touch by our support team in some circumstances.
Already connected to another Circleboom User
Each Twitter account can be connected to only a Circleboom user, and you will get the following error on your screen if your Twitter account is already associated with another Circleboom account:
This Twitter account (@ScreenName) is already connected to another Circleboom User.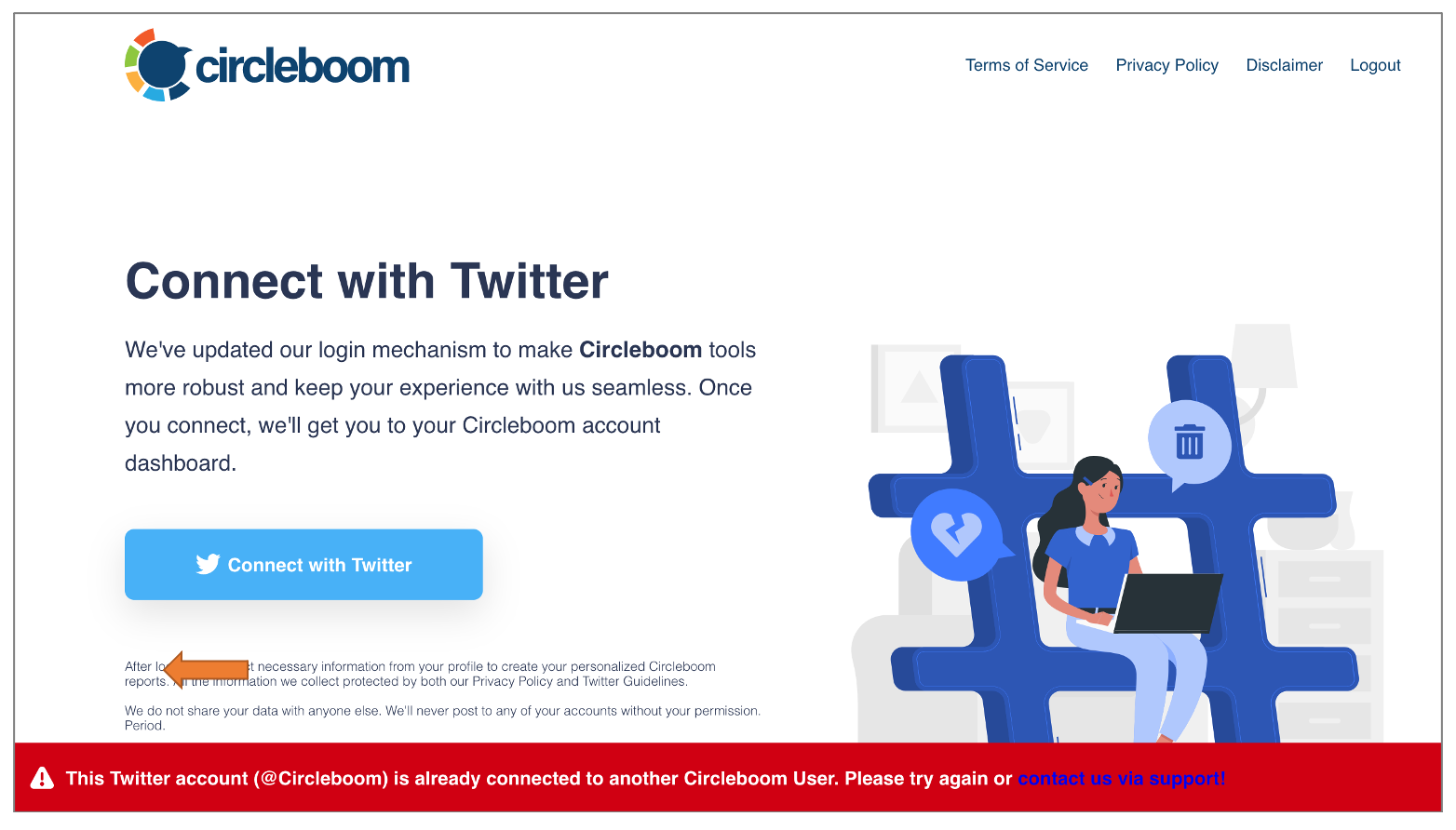 If you can access your Circleboom account your Twitter address is connected, please login with that Circleboom account. In case you cannot access your Circleboom account anymore, please contact us via e-mail.
Connecting with Child Account
If you have had a paid subscription plan for multiple accounts (Multi or Enterprise) in the previous login system where you could log in with Twitter sign-on, you need to connect your master account with your Circleboom account first.
Whenever you try to connect your Child account to Circleboom account as the master account, you will receive the following error.
It seems that you are trying to connect with a Child account. Please connect with your master Twitter account (@ChildScreenName) while logged in to Twitter, then we''ll do the rest!