Connecting Your Social Accounts
You can currently connect the Twitter accounts to Circleboom Twitter.
The number of Twitter accounts you can connect depends on the plan you're subscribed to.
Connecting Your Twitter Accounts
Before connecting your Twitter account, you will need to create an account on Circleboom using the login page.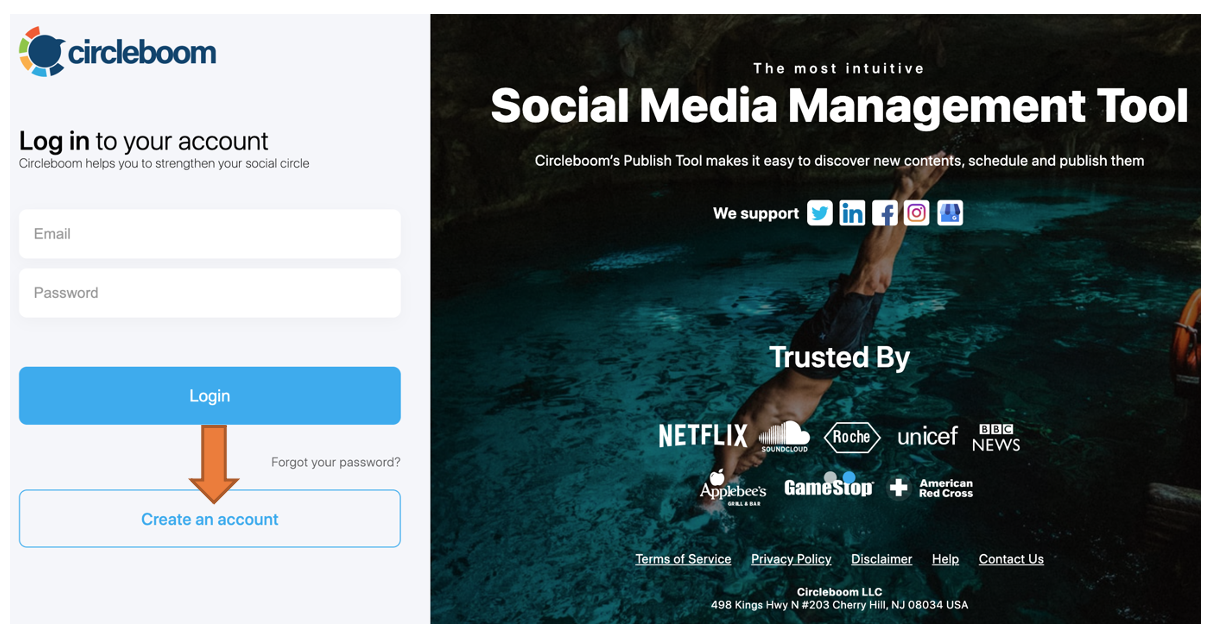 After clicking on Create an account button, you will asked to enter your name, e-mail address and password for your Circleboom account.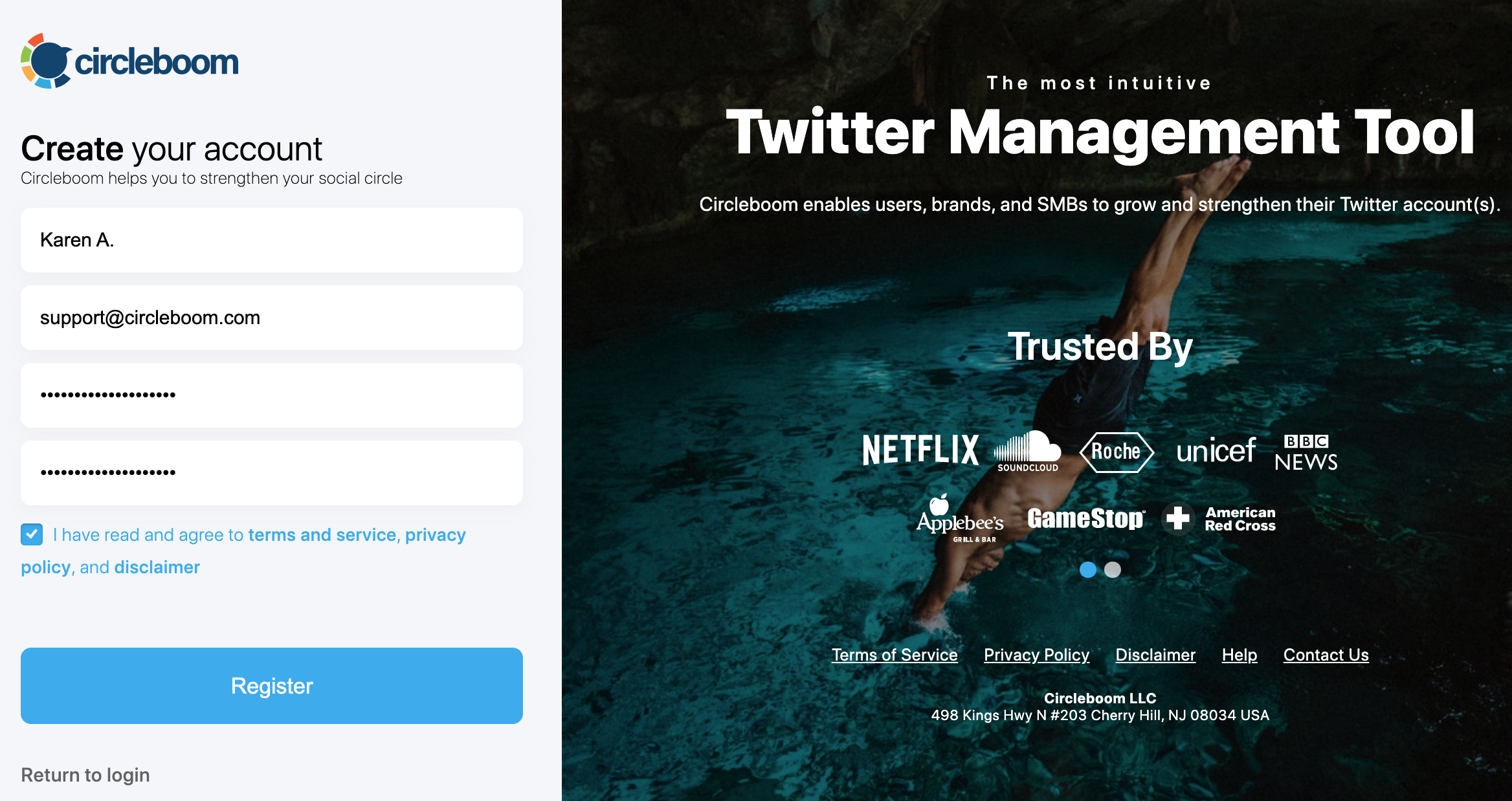 Once you created a Circleboom account, you will be directed to onnect your Twitter account.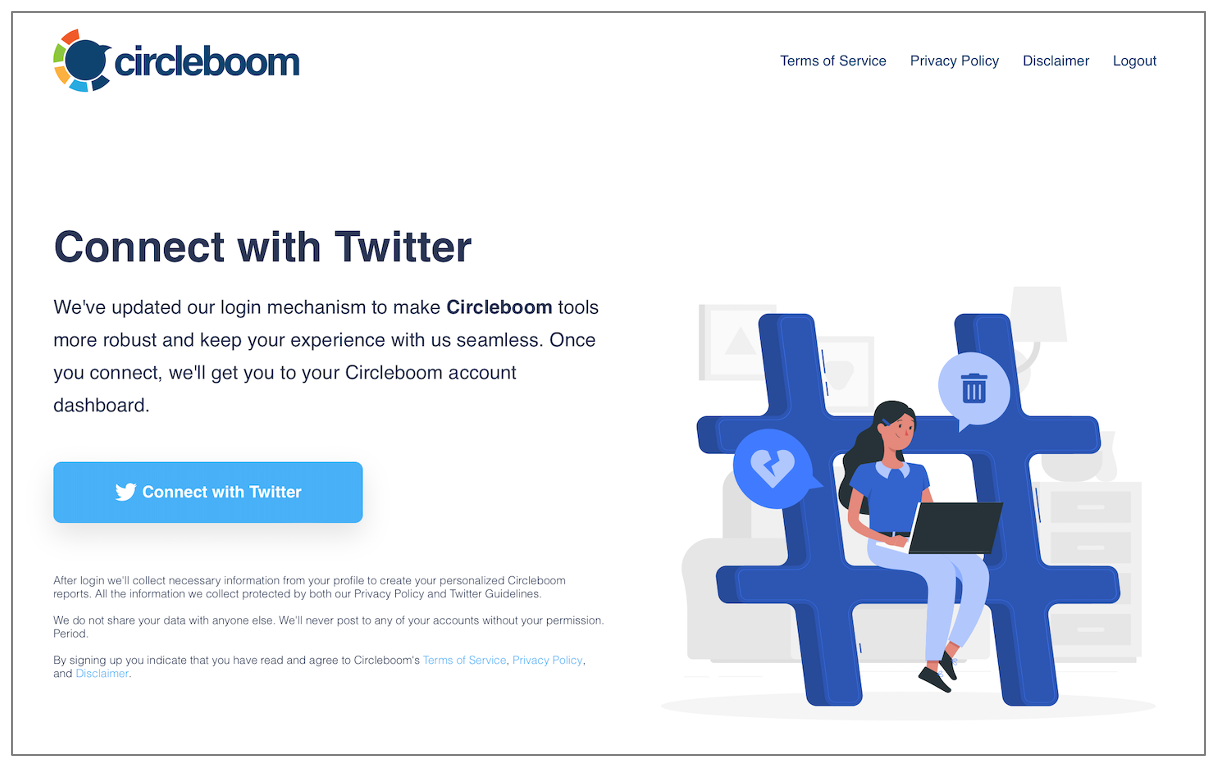 The authentication process goes through Twitter's authorization dialog, and the app will be automatically added to your Twitter account.
After login, we'll collect the necessary information from your profile to create your personalized Circleboom reports. All the information we collect is protected by both our privacy policy and Twitter Guidelines. We do not share your data with anyone else.