Subscribe to a Circleboom plan

Step 1: Login to Circleboom Twitter
Log in with your Circleboom account. If you don't have one yet, you can create it using the login page.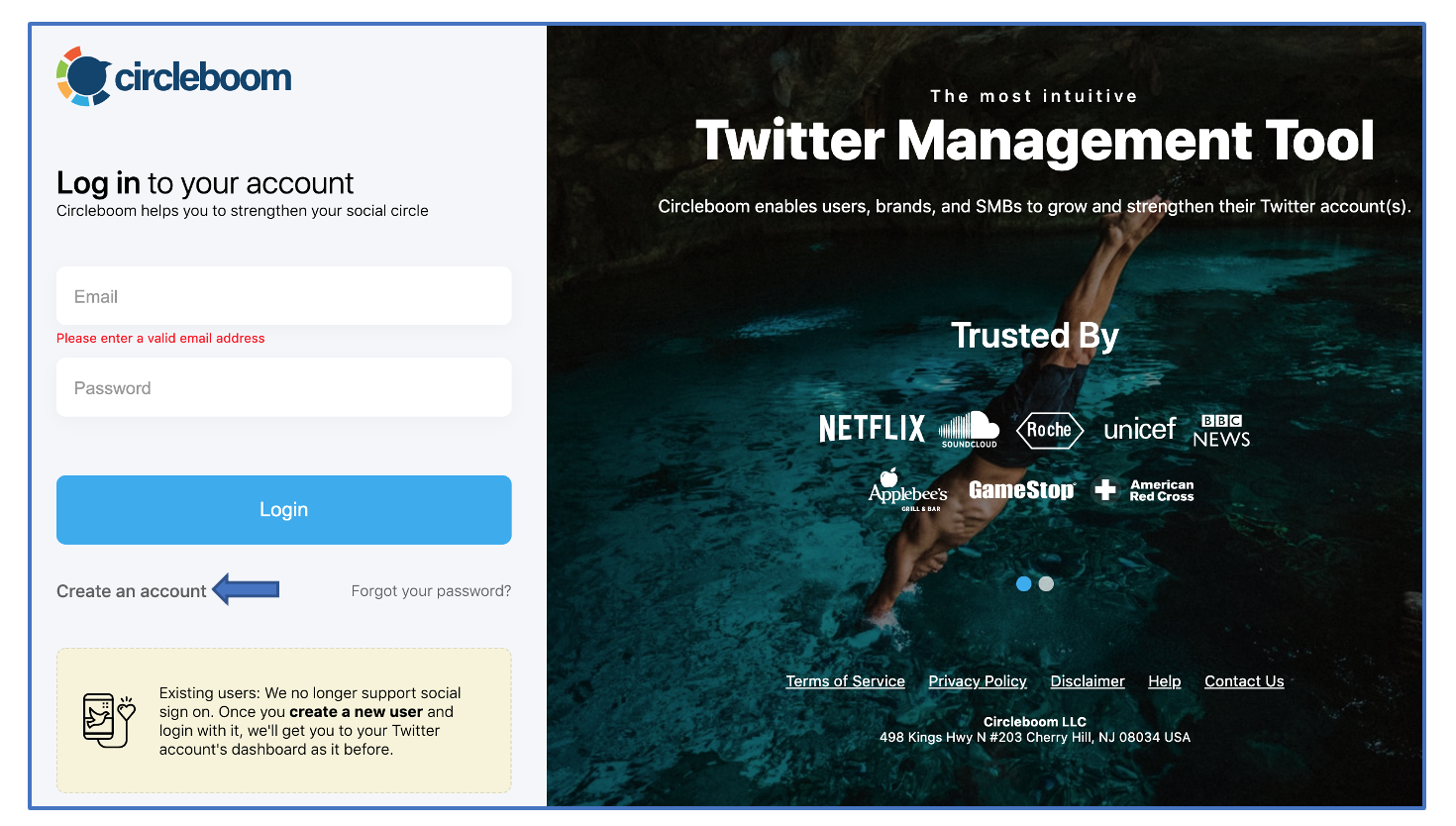 Once you have a Circleboom account, enter your credentials and click on the blue login button. When you will login your Circleboom Twitter account, you will be asked to connect your Twitter account and the authentication process goes through Twitter's authorization dialog, and the app will be automatically added to your Twitter account.
Step 2: Head over to the upgrade page, either use the upgrade page or use the Upgrade Now button upper right corner of the page.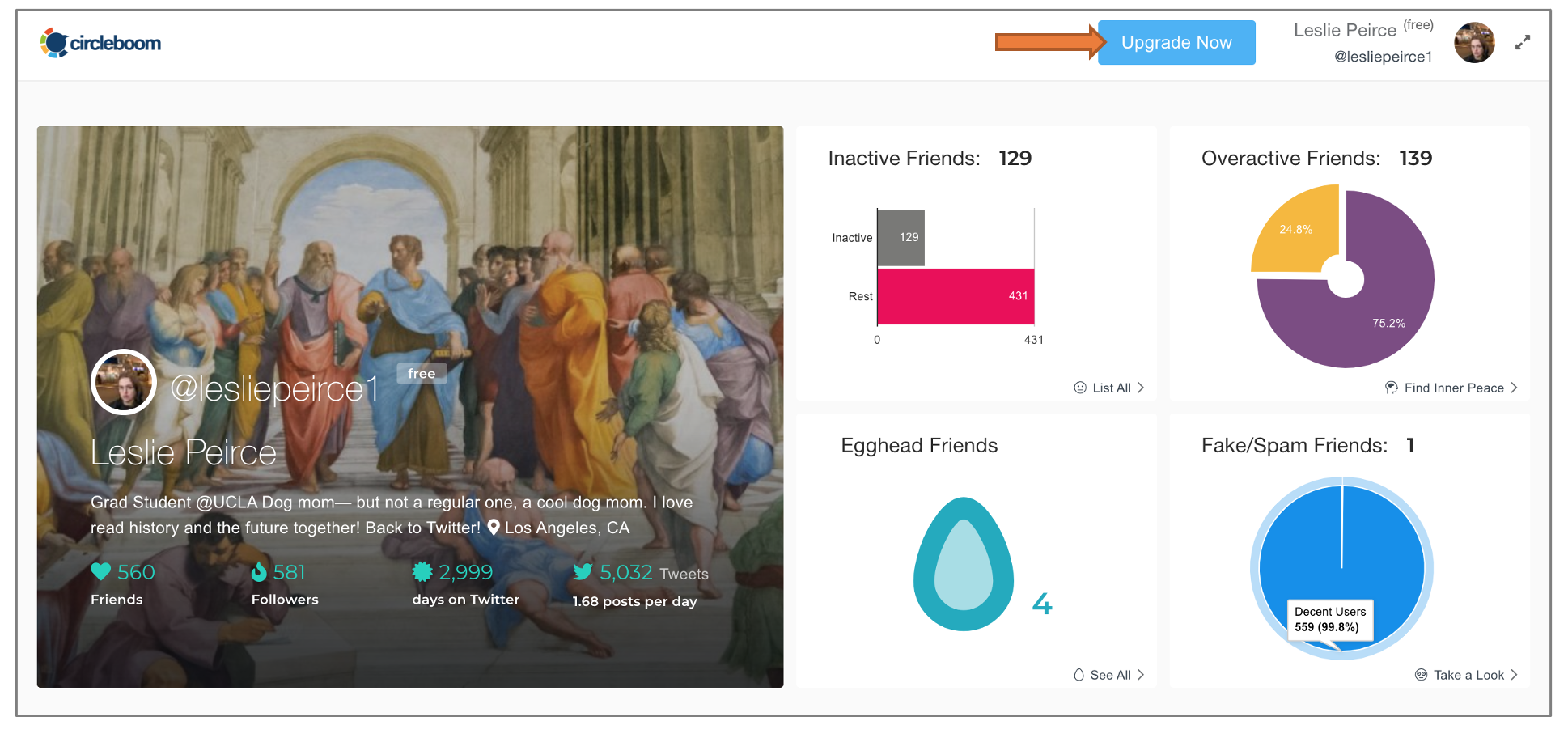 Step 3: Select either Pro monthly or Pro annual subscription plans. The annual plans are up to 50% OFF.
For the Enterprise plan, please get in touch with us and send an e-mail to [email protected].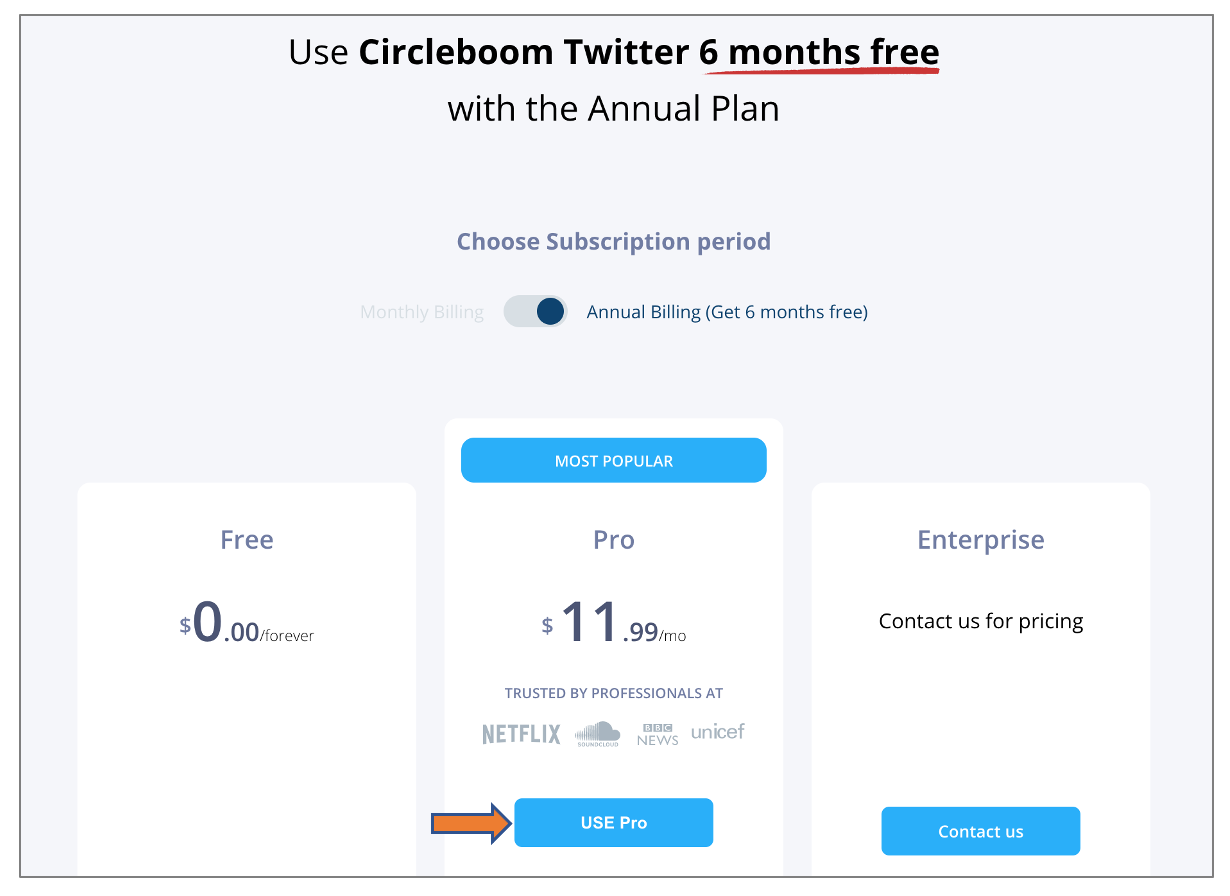 Step 4: Click on the button Use Pro. This immediately opens Stripe's payment page for you to enter your credit card.
Step 5: Once the payment goes through Stripe's connect service, you'll be displayed a Thank you page and a link to start using your shiny new Circleboom plan.