How to add alt-text to images while posting
You may want to add some clarifications to the images that you use in scheduled posts, or you may want to make the posts more accessible for visually impaired followers.
Adding image descriptions, also known as alt-text, is pretty straightforward while you schedule your posts via Circleboom.
Step 1: Go to Circleboom Publish, log in to your account, and click on "Create New Post."

Step 2: Select the social media accounts for which you want to schedule image posts with alt-text.
Step 3: Upload images or choose from Unsplash or Canva after choosing your account.
Step 4: Once uploading your images, check the "preview" section and click on the book icon to create alt text for your post.
Once your alt-text is ready, you can click on the Save button.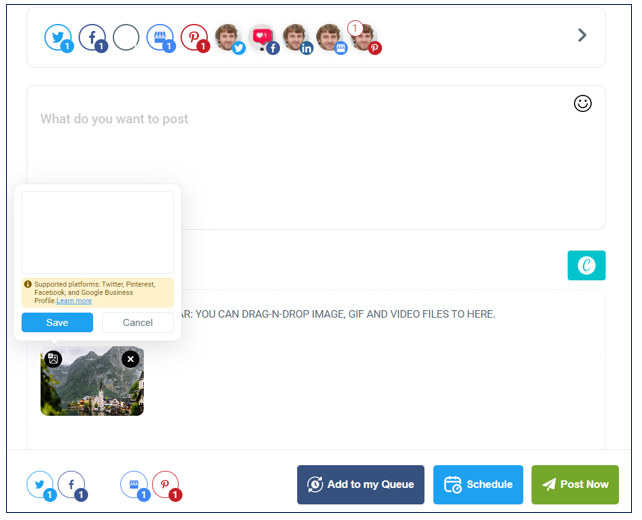 Hands-on Video