Subscribe to a Circleboom Publish Plan
Circleboom Publish
offers 4 different pricing plans with both monthly and annual payment options.
Having a premium subscription to Circleboom Publish can save your time for scheduling your posts in different problems and it will enable you to control all your accounts at once.
You can sign up to Circleboom Publish for free and discover our features. All new users start with the free-tier subscription, and we will not collect your payment details unless you upgrade your account.
Step 1: Log in to Circleboom
Login with your e-mail address to access Circleboom Publish. If you are a new user, you can sign up by clicking on Create an Accountbutton, which is shown below.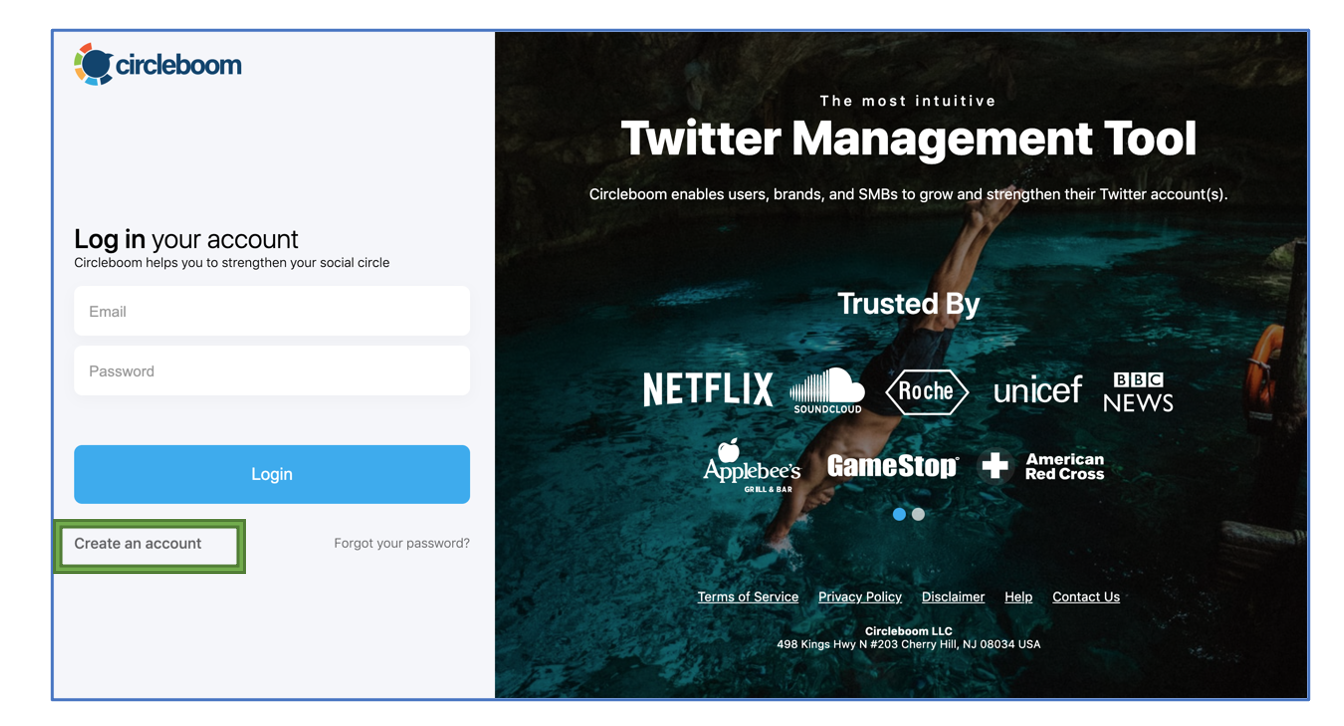 Step 2: Click on Upgrade button on the upper-right corner of the landing page.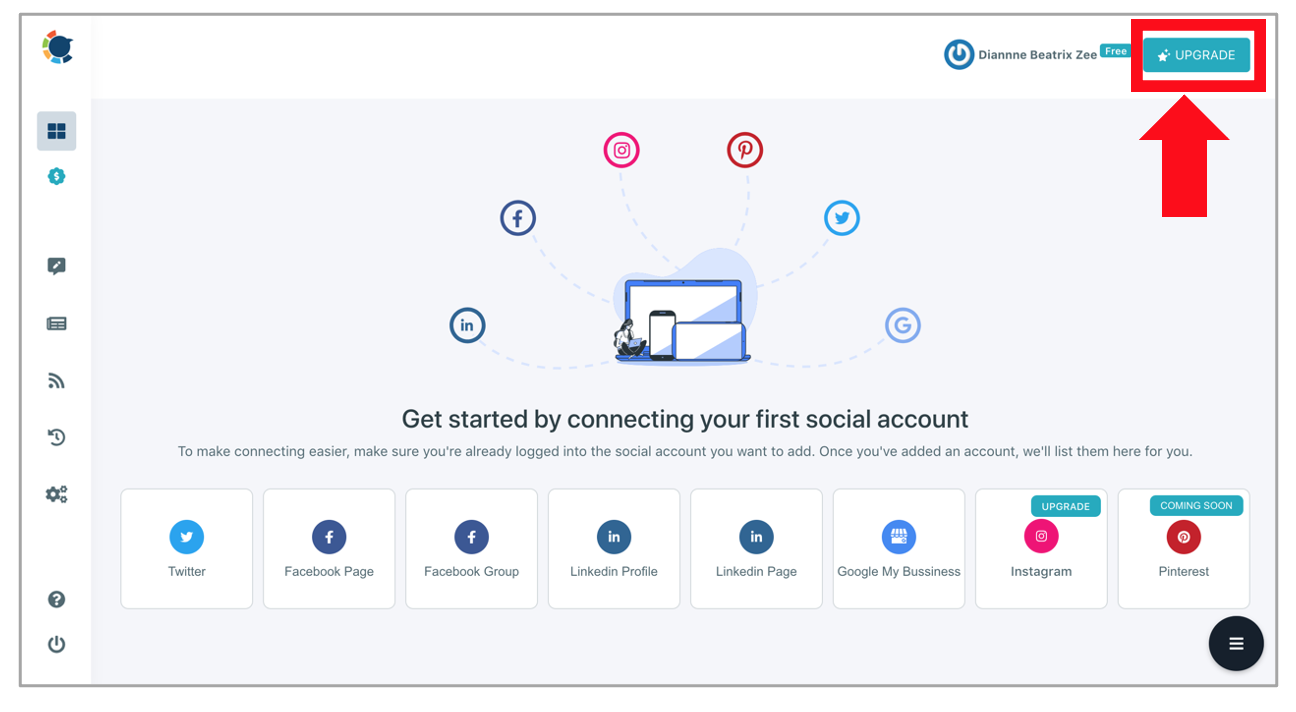 You can see your current subscription plan next to your name on the top bar.
Step 3: On the Upgrade page, pricing and features for each plan will be listed to you. Please choose the right plan for you and click on Use Pro/ Use Premium/ Use Business to be directed to the payment page.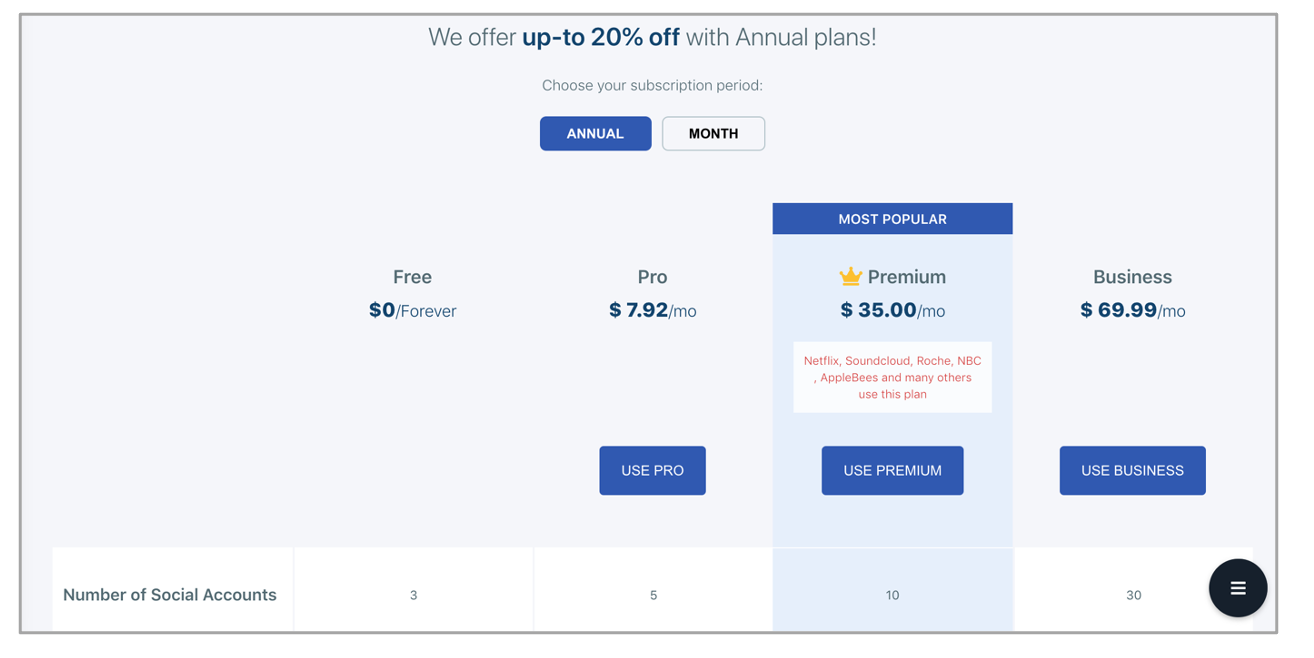 Step 4: You can enter your card details on the payment page supported by our service provider Stripe. If you have a promotional coupon, you can add it here too.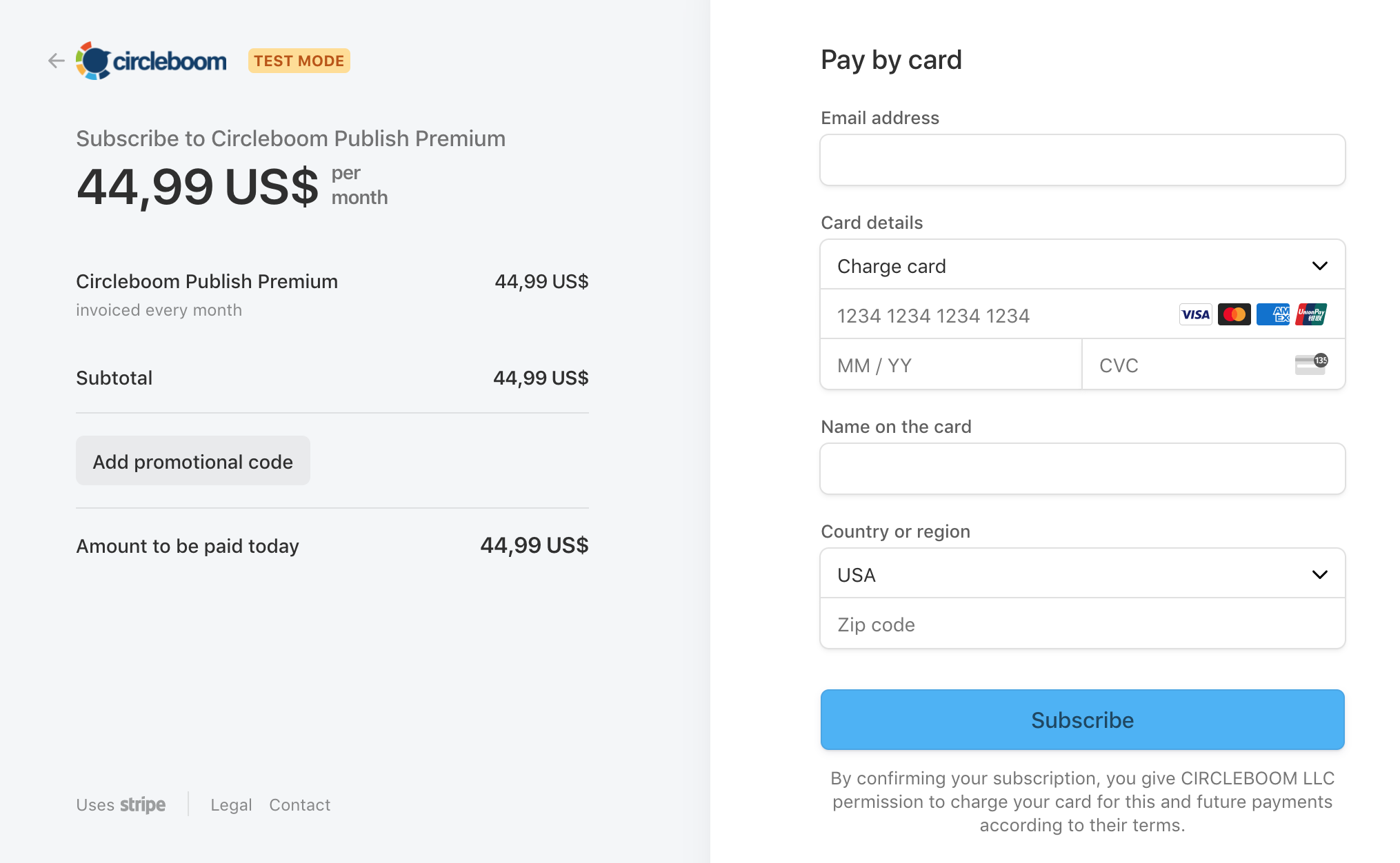 Step 5: Success! Once the payment goes through Stripe's connect service, you'll be displayed a thank you page and a link to start using your shiny new Circleboom Publish plan.