How can I convert my Pinterest account to a business profile?
You can still connect your personal Pinterest account to Circleboom Publish without business conversion. Pinterest advises converting your account type to business in its technical documentation, and it might be compulsory to be able to post through scheduling apps in the future.
To convert your Pinterest account to a business profile, please follow these steps:
Step 1: Go to Pinterest's website and log in to your account.
Step 2: Click on your profile picture in the top right corner of the screen, and then click on "settings" in the dropdown menu.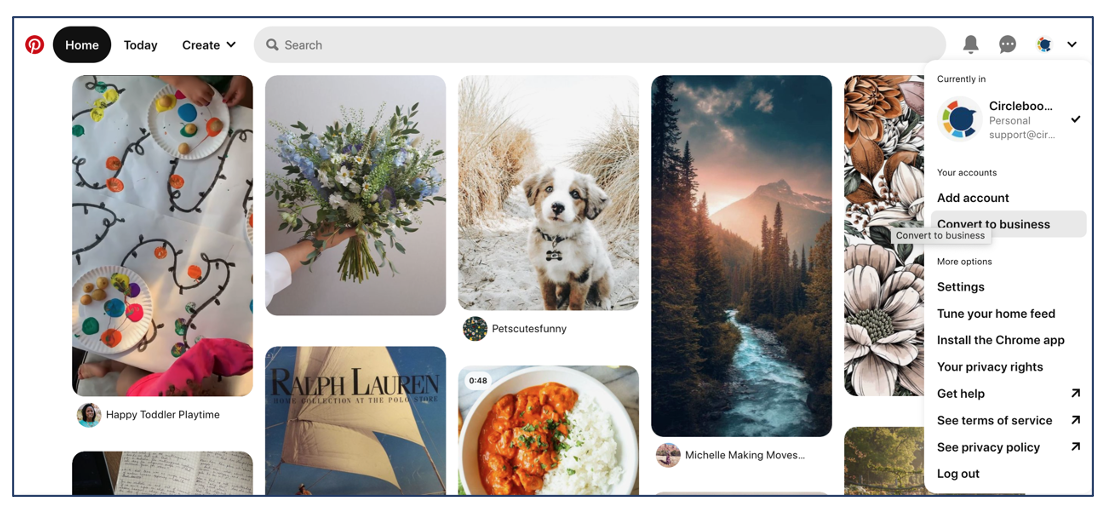 Step 3: Click on the "Convert to Business" button in the settings menu.
Step 4: You will be shown a prompt detailing the advantages of the free Business account, please continue by clicking on the "Upgrade" button.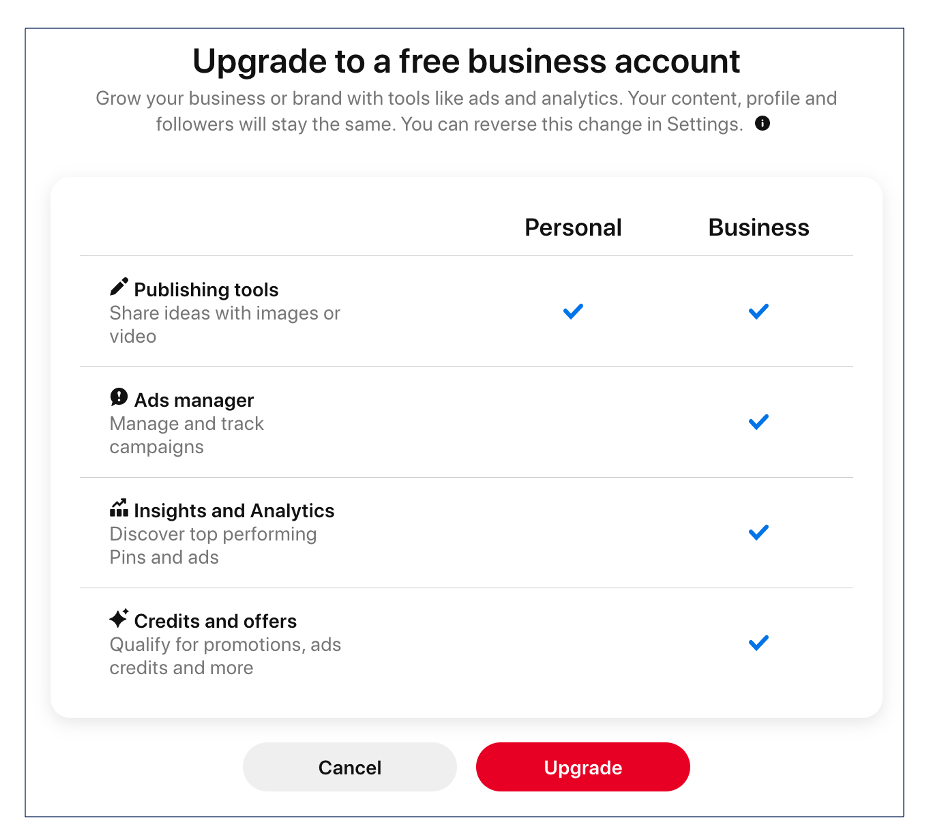 You can switch to a business profile even if you do not have a company, or if you are just a blogger. Pinterest business profiles provide great analytics features for business accounts!
Step 5: Follow the prompts to enter your business information and verify your website if you have any.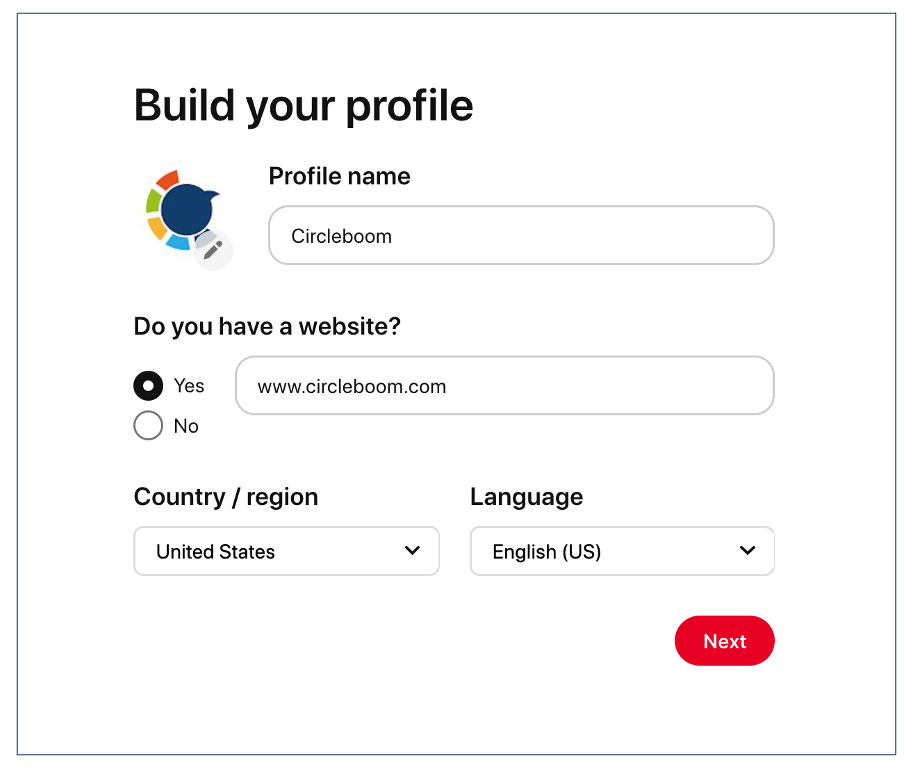 Step 6: Once you have entered your business details and saved your settings, your account will be converted to a business profile!